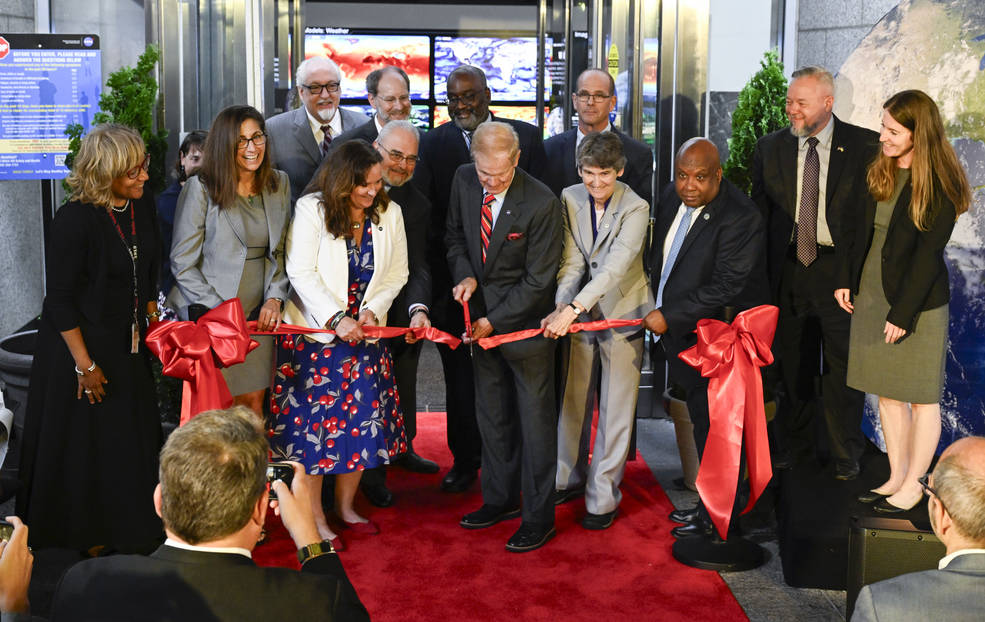 London, 28 June 2023 – NASA Administrator Bill Nelson led a ribbon cutting ceremony on the 21st of June to showcase a new Earth Information Center at NASA Headquarters in Washington. The centre is partly a physical space as well as a virtual experience that will show how NASA can improve lives in the face of disasters, environmental challenges and our changing world. 
The agency has also launched its corresponding website as part of the event. The ribbon cutting ceremony came ahead of a public opening of the centre on the 26th of June. 
"For more than 60 years, NASA has used our vantage point of space to observe Earth with satellites and instruments aboard the International Space Station to collect vital, life-saving data," said NASA Administrator Bill Nelson. "To meet the Biden-Harris Administration's goal of making this data more understandable, accessible, and usable for everyone, NASA is opening the Earth Information Center. From firefighters that rely on NASA data for wildfire management to farmers who need to know when and where to plant crops, the Earth Information Center will help more people make informed decisions every day."
NASA collects and shares data that can help everyone from coastal areas including home buyers assessing flood risk, businesses on the Gulf of Mexico and the Great Lakes looking for information on harmful algal blooms, farmers requiring drought and storm information, and country land-use planners assessing wildfire management. 
NASA created the center with found partners FEMA, EPA, NOAA, USAID, USDA, and USGS. It draws data from research conducted by NASA's centres and government and industry partners. 
The interactive physical exhibit is located in the east lobby of NASA Headquarters in Washington, where visitors are invited to see Earth as NASA astronauts see it from space. Visitors can tour the exhibit from 8:30 a.m. EDT to 5:30 p.m. Monday through Friday.