by Prof. Pascale Ehrenfreund and Dimitri Lorenzani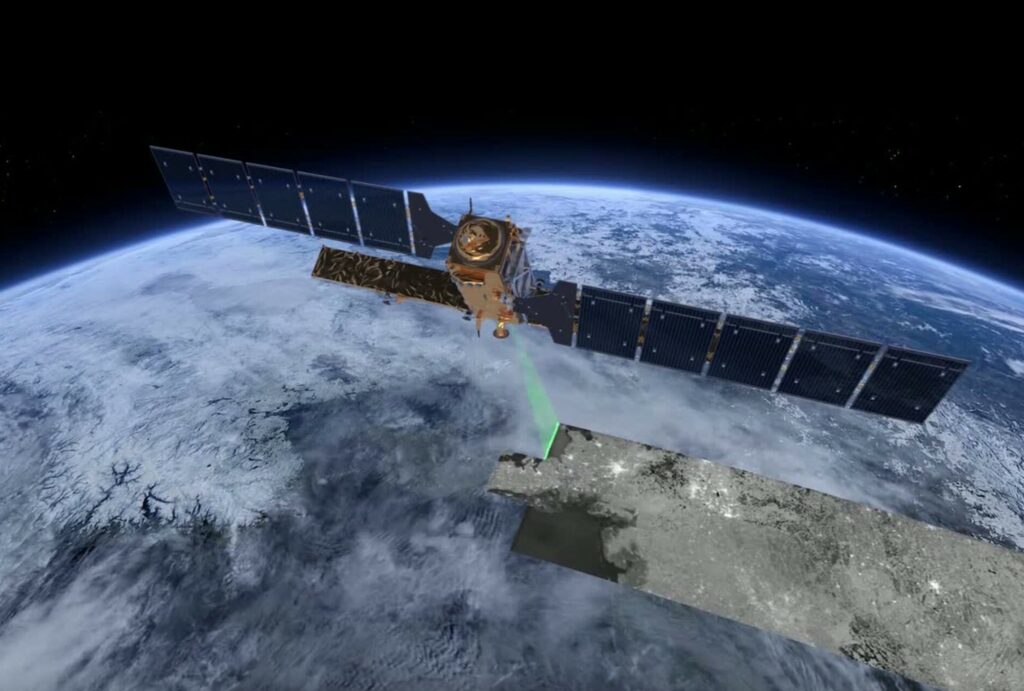 As space activities and innovative technologies emerge around the world and the space economy becomes increasingly global, it is worth investigating how space services and applications can support strategic foresight and its embedding into policymaking. Understandably, amidst all this trouble on planet Earth, it is perhaps easy to forget how important space has become to us and our future.
But in truth, the next-generation space industry has already achieved lift-off.  Not only is the space business booming – with the global space economy set to hit €1 trillion by 2040 – but space also plays an increasingly central role in our everyday lives. Europe's connectivity-dependent economy increasingly relies on telecommunication and navigation satellites. Space applications help us monitor climate change, while space data contributes to preserving peace, including by early detection of security threats.
Investment will be pivotal to shaping a successful European space sector in the coming decades.
At the same time, the war is changing the way the world deals with space. Multilateral space cooperation has accomplished major achievements in the last decades. As multilateralism dwindles and a new geopolitical reality takes hold, the fact that both Russia and China are working on space stations and lunar infrastructure of their own suggests a weakening of the long-established cooperative approach embodied by the International Space Station, even if this is not borne out by recent events.
In short, space has become critical to boosting the open strategic autonomy of the European Union. This was one of the conclusions of the European Commission's 2021 Strategic Foresight Report, which identified space as one of 10 key areas of action to strengthen Europe's open strategic autonomy by 2050. The global upheaval is magnifying our need to use space-related technologies to contribute to European security. Space services and applications will make a significant contribution as we seek to achieve climate neutrality by 2050, for instance by helping reduce the use of water, pesticides, fertilisers, and energy in agriculture. Space mining could even offer us a way to boost the resilience of our critical raw materials supply chain.
That's why the Commission is investing heavily in space – for example, Europe leads the world's most successful Earth observation program, Copernicus, which provides free access to information for scientists and policymakers. But we must do more. In the future, we will increasingly need to make the most of the virtuous circle that exists between space and our embedding of foresight into European policymaking.
Forward-looking space policies today can help underpin the quality of our life tomorrow.
Foresight tells us that investing in space policies and strategic infrastructure is inevitable to secure Europe's open strategic autonomy and achieve our political goals in an increasingly multipolar and contested world. At the same time, investing in space leads to innovation and the development of new technologies, such as next-generation satellite monitoring, which can help with foresight-related work like forecasting demographic shifts and urbanisation megatrends.
For example, the Commission's Destination Earth initiative conducted with prominent partners aims to develop "digital Earth twins" – i.e., digital replicas of complex Earth systems based on real-time observations and high-resolution modelling – to predict the socio-economic impacts of climate change, enabling the creation of effective adaptation and mitigation strategies. Space-based Earth monitoring services could also support better disaster management by facilitating rapid responses in emergencies like recent floods and wildfires.
We should look to realise our vision of Europe as a key space player using innovation and entrepreneurship to harness the power of space applications, while developing a secure connectivity system IRIS2 to tackle growing geopolitical and cybersecurity threats.
If we are to make the most of this virtuous circle, however, we must overcome crucial medium-term challenges. These include the need to reinforce Europe's competitive industrial capacity in space infrastructure, such as by developing satellite constellations, new launch vehicles, and a highly skilled future space workforce. Space infrastructure and services require innovative and critical technologies, including reusability and on-orbit servicing and long-term financial commitments. In the new space environment, the role of research organisations will become even more relevant as a driver for change, able to develop new ideas faster and spurring innovation, and joining space partnerships with industry. Building innovation ecosystems that address the entire industrial value chain and technology transfer for products and services that benefit different sectors can reduce strategic dependencies.
Investment will be pivotal to shaping a successful European space sector in the coming decades. Here we need to be careful we don't fall behind: the European Union's share of the roughly €272 billion of equity investment into space-related start-ups in the past ten years, at around 5%, is negligible compared to the US (46%) and China (29%) (Space Investment Quarterly: Q4 2022). To reverse this trend, our Boosting Space Investment and Cassini initiatives will be key, as will be encouraging the rapid development of the so-called 'NewSpace' sector with increasing private investment. Numerous new business opportunities will also emerge from the combination of space technologies with artificial intelligence and machine learning, supporting Europe's green, digital, and fair transitions.
Space has become critical to boosting the open strategic autonomy of the European Union.
The EU should also lead by example when it comes to promoting the cooperative nature of space. We should work with our like-minded partners to ensure that international cooperation remains a fundamental pillar of space programs and prioritises peace, even as the norms of space behaviour become increasingly unpredictable. We should remind ourselves of what can be achieved by working together. The over 3,000 experiments conducted on the International Space Station – a landmark multinational space project involving researchers and astronauts from over 100 countries – pay testament to that.
In conclusion, space is at the frontier of technological innovation and space data can support strategic foresight goals in the European Union and beyond. Examples include monitoring climate change, agriculture, the growth of cities, forecasting future demographic shifts, and improving future intermodal transport systems. Further, Earth observation data can support the EU's biodiversity strategy for 2030 and climate neutrality goals for 2050. Inter alia, Europe's digital transformation must include disruptive and resilient technologies from the NewSpace ecosystem.
And, most importantly, forward-looking space policies today can help underpin the quality of our life tomorrow. Therefore, even with so much tension on Europe's doorstep, we cannot afford to forget this truth. Nor can we as policymakers afford to take a short-term approach to space. We must step up our work on space, reinforcing and utilising the virtuous circle between foresight which is truly strategic, and a space that has never felt closer to Earth.
The views expressed in this document are solely those of the authors and do not represent the official views of the European Commission.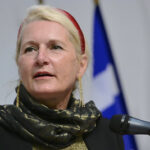 Prof. Pascale Ehrenfreund is a Research Professor of Space Policy and International Affairs at the Space Policy Institute/George Washington University in Washington DC and the President of the Committee of Space Research COSPAR. She is also the President of the International Space University and serves on the Board of Directors of the Space Foundation. She is a member of the Global Future Council on Space of the World Economic Forum. For three decades she contributed as Principal Investigator, Co-Investigator and Teamleader to ESA and NASA astronomy and planetary missions as well as experiments in low Earth orbit and on the International Space Station. Pascale Ehrenfreund was the President of the International Astronautical Federation (2019-2022), the Chair of the Executive Board of the German Aerospace Center (DLR) (2015-2020) and the President of the Austrian Science Fund (FWF) (2013-2015). She is also enlisted in the Stanford World Ranking Top 2% Scientists 2022 and holds a Master's degree in Molecular Biology, a PhD in Astrophysics, and a Master's degree in Management & Leadership. The asteroid "9826 Ehrenfreund 2114 T-3" bears her name.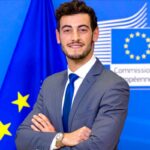 Dimitri Lorenzani is a member of the Cabinet of Maros Sefcovic, European Commission Vice-President for Inter-institutional relations and Foresight. In the Cabinet, he is responsible for strategic foresight and industrial policy, including the European Raw Materials and European Battery Alliance, as well as for economic affairs and the European Semester. From 2020 to 2021, Dimitri was a teamleader at the Secretariat-General of the European Commission, coordinating the implementation of the institution's foresight strategy. Between 2011 and 2020, he led the team of economists dealing with Italy's fiscal surveillance under the Stability and Growth Pact at the Directorate General for Economic and Financial Affairs (ECFIN) of the Commission, and acted as main contact point vis-à-vis the government, other public institutions, and the press. Dimitri holds postgraduate (Master) degrees in economics and finance (Sant'Anna School of Advanced Studies of Pisa) and in EU affairs (Vrije Universiteit Brussel).