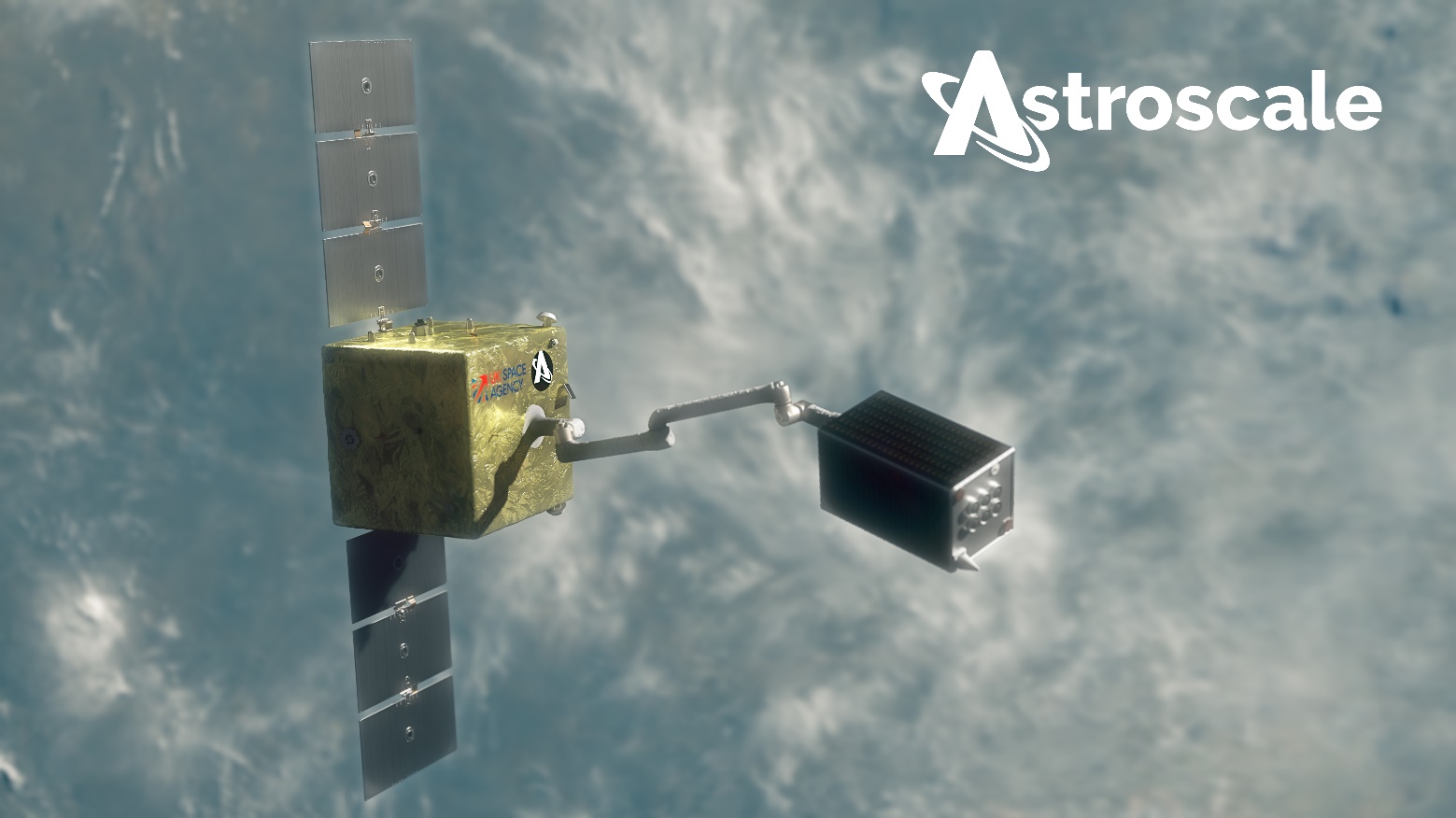 Ibadan, 7 March 2023. – Astroscale Ltd., the UK & Europe subsidiary of Astroscale Holdings Inc., has disclosed how its Active Debris Removal (ADR) servicer can help secure space's economic and environmental future through the UK's first national mission to remove space debris.
Relying on the UK Government's strategic priority to lead the global effort to clean up space, Astroscale has developed an innovative solution based on the in-orbit heritage that will capitalize on world-leading technology from an industrial partnership across the breadth of the UK. As a result, the COSMIC mission – Cleaning Outer Space Mission through Innovative Capture – will harness Astroscale's Rendezvous and Proximity Operations (RPO) and robotic debris capture capabilities to remove two defunct British satellites currently orbiting Earth by 2026
Speaking on the mission, Ray Fielding, Head of Sustainability and ADR Mission at the UK Space Agency, commented, "as our reliance on satellites for everyday activity grows, the UK is leading efforts to make space more sustainable. We're backing companies like Astroscale to design innovative new missions to clear hazardous space junk. We're also developing new capabilities to improve how we track objects in orbit while setting new standards and working closely with international partners to ensure a safe and secure space environment for future generations."
The Company most recently demonstrated its magnetic capture and RPO capability in orbit during the End-of-Life Services by Astroscale-demonstration (ELSA-d) mission in 2021-2022. During the mission, the Astroscale operations team performed a series of complex maneuvers to align, release and capture a demonstration satellite with a servicer spacecraft using relative navigation and autonomous onboard systems.