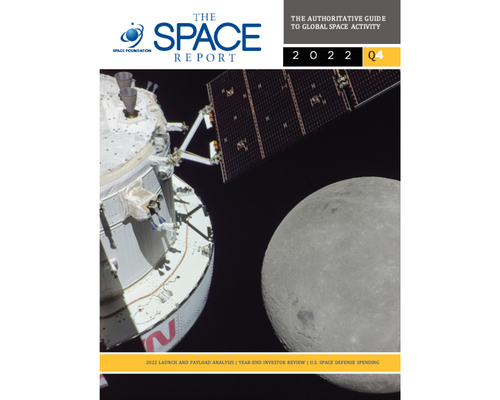 Ibadan, 31 January 2023. – Space Foundation has released The Space Report 2022 Q4, showing shattered records for launches and the number of satellites and spacecraft to reach orbit despite difficult market conditions and international tensions, including the Russia-Ukraine war.
The report offers an analysis of 2022 launch and payload data, with the volume of payloads reaching orbit rocketing up 36% over 2021. It also examines the space economy, which cooled in 2022 compared to the red-hot prior year. Despite being buffeted in 2022 by external forces, including inflation and rising interest rates, the industry saw solid investments along with a string of mergers and acquisitions, showing continued confidence in the future of space firms.
Space Foundation CEO Tom Zelibor said, "the record-setting year cemented the role of work in space to improve life on Earth, driving a critical need for international cooperation and agreements to ensure a safe and peaceful future in Earth orbit and beyond." "As commercial, civil, and military launches and payloads continue to climb," He continued, "there are crucial conversations necessary to ensure global cooperation on space practices,"
The report also examines shifts in space policy over 2022, highlighting the importance of civil and military space to governments around the globe. The United States, which has boosted investment in military space recently, issued a national defense strategy in October that showed the Pentagon's desire to lean on nimble space businesses while policing and protecting commercial space ventures in orbit. Meanwhile, cooperation late in 2022 between the United States and Russia to deal with issues aboard the International Space Station show relations frozen by battles in Ukraine may thaw.