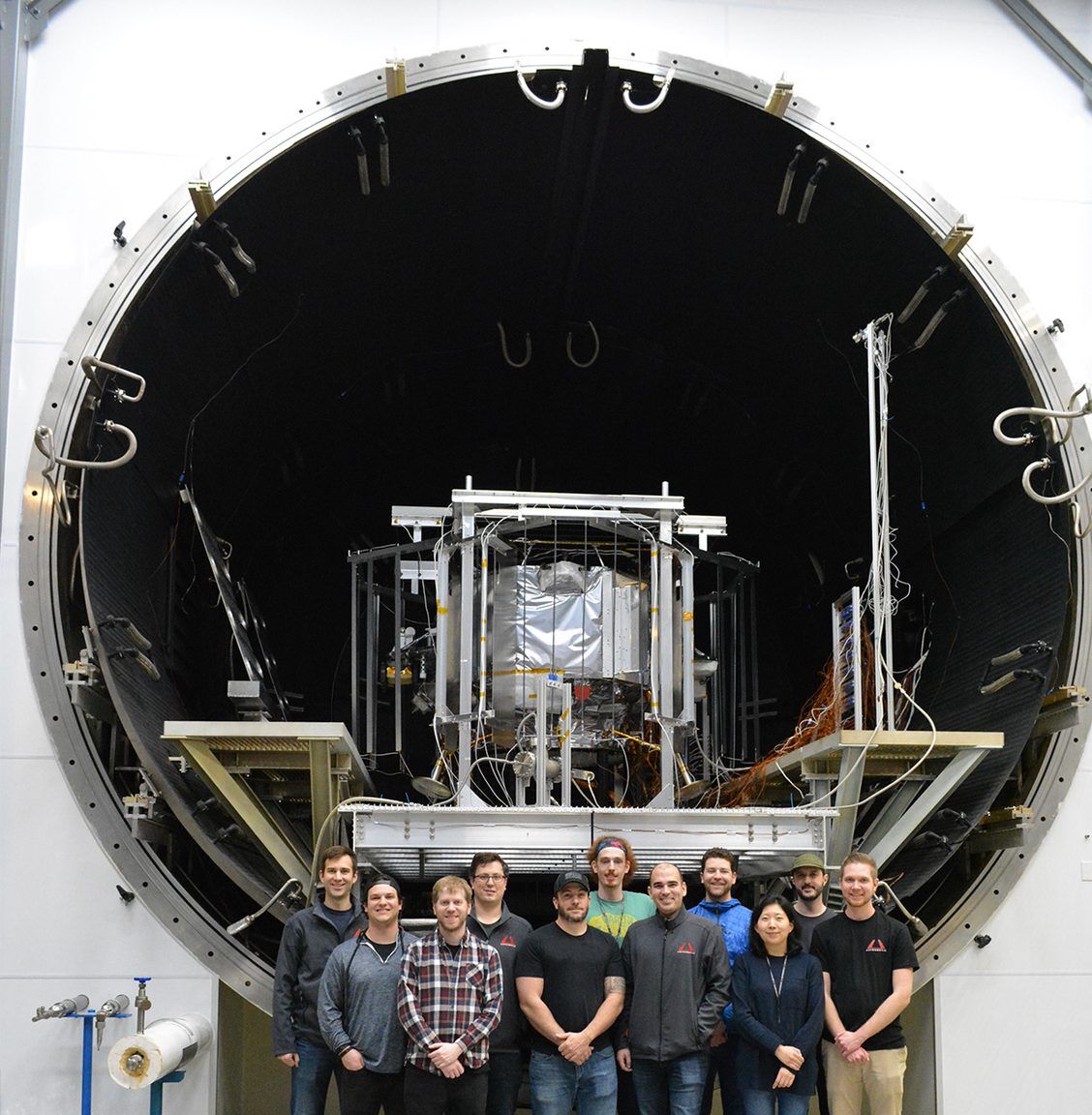 Ibadan, 27 January 2023. – Astrobotic has announced that its Peregrine lunar lander has completed its entire flight acceptance campaign. As a result, Peregrine is now ready to ship to Cape Canaveral, Florida, when Astrobotic's rocket provider, United Launch Alliance (ULA), gives the green light to receive it.
The final hurdle, thermal-vacuum (TVAC) testing, proved that Peregrine could survive and operate in Space's thermal and vacuum conditions. The spacecraft also underwent extreme hot and cold temperatures in the thermal vacuum chamber to simulate conditions during its mission. All spacecraft components also underwent functional tests as well to demonstrate flight-like operations.
"Peregrine Mission One's (PM1) flight acceptance campaign was completed on schedule and exceeded expectations. These tests ultimately proved the quality of Peregrine's design and workmanship over the full assembly and integration campaign. Everyone worked diligently, even through holidays, for this incredible achievement," says Sharad Bhaskaran, Astrobotic's PM1 Mission Director.
Peregrine has been at Astrobotic headquarters in Pittsburgh, Pennsylvania, on public display since Thursday, January 26. Visitors can visit the conjoining Moonshot Museum to catch a glimpse of the spacecraft until ULA is ready to receive it in Cape Canaveral, Florida, for its journey to the Moon.