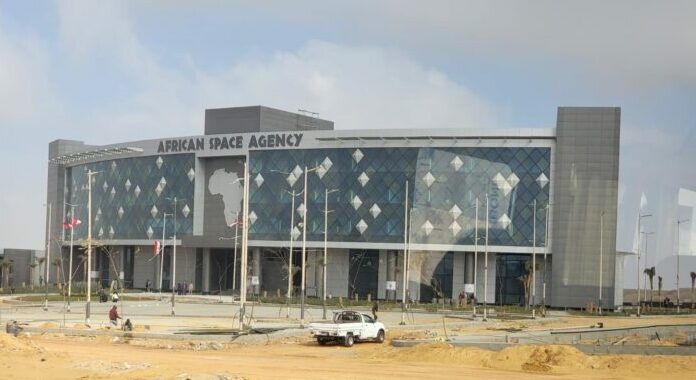 Ibadan, 30 January 2023. – The African Union Commission (AUC) and the Egyptian Government have, via a signed agreement, formally inaugurated and declared the African Space Agency (AfSA) open and operational. The signing happened on January 25, 2023, establishing the general framework regulating the relationship between the parties, which will serve as a platform for space research and innovation on the continent.
The signature happened during a reception event by the Minister of Higher Education and Scientific Research, Mohamed Ashour, to a delegation from the African Union (AU) headed by the AU's Commissioner for Education, Science, Technology, and Innovation, Mohamed Belhocine. According to local media, Ashour assured the delegation of the Egyptian Government's keenness to fulfill its promise to implement a permanent headquarters for the AfSA, aiding in the continent's aspirations to advance the space science technology sector.
According to Ashour, Egypt's hosting of the headquarters will contribute to further developing the space industry in Africa while also meeting the continent's needs in marketing space services and industry. This will accordingly benefit economic growth within Africa and provide more job opportunities.
The Agency will subsequently become the epicenter of Africa's collaboration with Europe and other non-African partners in the space industry. Furthermore, the Agency is to properly implement the African space policy and strategy and realize continental goals as the official space body tasked with coordinating and implementing Africa's space policy.
Egypt won the bid to host the African Space Agency in 2019 after edging out Ethiopia and Nigeria by fulfilling all political and technical requirements. According to Space in Africa, the Agency will develop an intra-African registry with universal guidelines for countries intending to create space agencies in Africa. Furthermore, it would promote technological development across all member states.