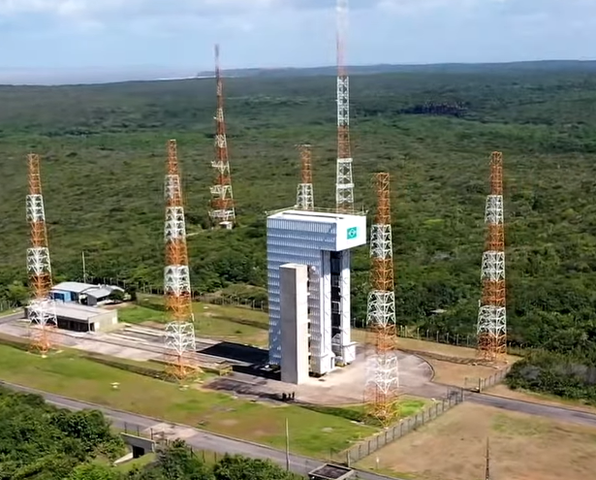 Ibadan, 16 December 2022. – The United Nations Office for Outer Space Affairs (UNOOSA), UN Development Program (UNDP), and the Brazilian Space Agency (AEB) have formed a partnership to boost international efforts to deliver thriving, responsible and sustainable national space economies.
The partnership will focus on strengthening the Brazilian space sector through specialized technical assistance. Furthermore, the AEB will receive support to develop the national space sector for socio-economic development and to enhance the cooperation between AEB and public and private stakeholders.
In addition, the funds will be for conducting research on the Brazilian space sector, developing e-learning material and training for the Brazilian space workforce, and organizing the first UN Space Economy Conference in 2024. As a result, the partners will directly contribute to achieving the Sustainable Development Goals (SDGs) through the agreement.
Acting Director of UNOOSA, Niklas Hedman, said, "with its myriad of positive impacts, the space sector boosts economic growth and accelerates sustainable development. Building the capacity of Member States to benefit from space is at the core of the mission of UNOOSA to bring the benefits of space to everyone, everywhere. We are thrilled to work with UNDP and AEB in promoting the space economy in Brazil."
Likewise, UNDP Resident Representative in Brazil, Katyna Argueta, said, "this partnership with UNOOSA and AEB, which combines different expertise and institution vocation, will be key to expanding local capacities to promote space economy and increase Brazil's opportunities worldwide."
Similarly, the National Director of Project BRA/20/021, Mr. Aluísio Camargo, said: "I believe the partnership will bring several benefits to the Brazilian Space Program. The space economy consists of a full range of activities and resources that create and provide value and benefits to humans in exploring, understanding, managing, and utilizing space.