by Ralph Thiele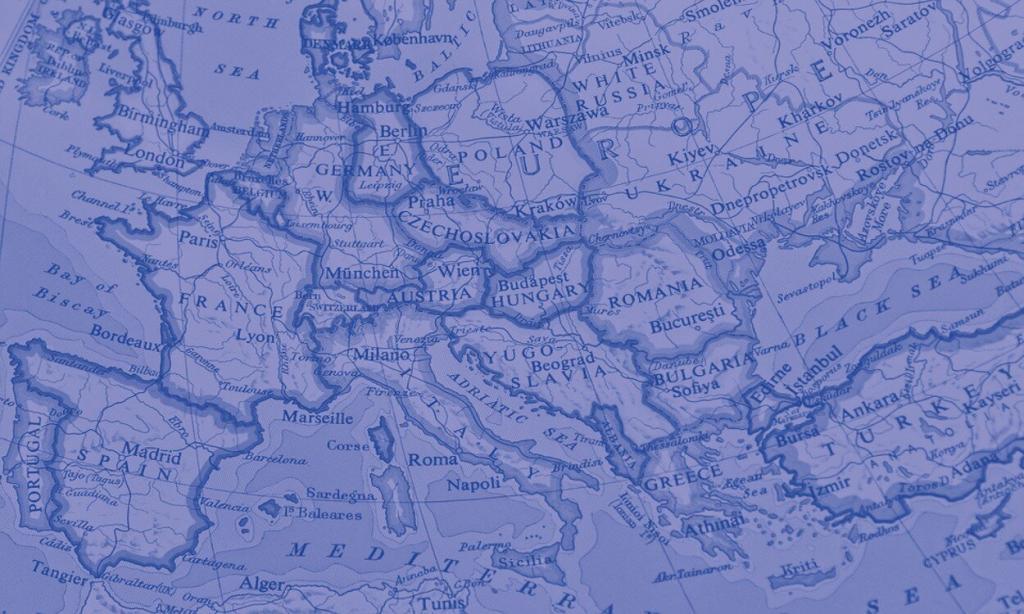 An ambitious, necessary Agenda for European Prosperity and Security
Space systems have become critical enablers for a wide variety of applications which are of paramount importance to the functioning of national and regionally/globally integrated economies, as well as the operations of Armed Forces. As a result, not only has investment in their development become a priority, but also their security from natural or accidental threats (space weather, space debris), and from deliberate threats as part of military action or general counterspace efforts of a hybrid nature (information manipulation etc.) has become a matter of national interest. The growing capabilities of space in fields such as remote sensing, navigation, positioning and timing and communications have spawned a vast array of applications and services that have permeated European society and have become embedded in economy, security and administration. This has happened because of their role in command, control, coordination and data gathering for complex systems, whether we are talking about global logistics, integrated power grids or military operations.
It is timely for Europe to become proactive in increasing its resilience to space system disruption; it must cultivate strategic autonomy in this regard, while maintaining itself as a leading actor in a lucrative field of high technology and exerting a positive influence on the development of space security governance.
NewSpace economics and Europe's lost battle
Satellite services are increasingly driven by SmallSats launched by non-traditional operators (start-up companies, universities), accounting for 44% of that figure. The vast majority of new space systems are small satellite systems, under 600 kg, and belong to just two major constellations, Starlink and Oneweb, which are dedicated to communications. One could say that they distort the overall industry analysis, but, nevertheless, the greatest growth in satellite systems is in this segment and the US leads it by far. And one should also not let the low contribution of satellite manufacturing and launch industry services (5% and 2% respectively) deceive as to the vital role that these industries play in innovation and competitiveness. Of the 12.2 billion dollars in satellite manufacturing activity in 2020, the US accounts for 65%, a figure inflated by the role of SpaceX with its Starlink constellation, but this is not the only American mega-constellation on the horizon, since Meta (formerly Facebook) has also announced plans for broadband wireless communications via satellite.
The trends can be summarized as follows:
Advances in miniaturization;
Advances in standardization of satellite architectures to lower costs;
Advances in cost of launching systems, either through cheaper launches or the possibility of bundling systems;
Advances in demand for space services, especially in communications, remote sensing, technology demonstration etc.;
The accessibility, including through venture capital, of funding for new space companies.
The gain of importance of additional elements i.e. space tourism, space exploration (Mars missions), and space mining (Moon-based and asteroids). Particularly the latter is projected to add trillions to the space economy by 2050. Any advances made in this sector may therefore achieve many of the EU's goals of becoming climate neutral, resource independent and an overall more secure and efficient economy [1].
This is a competition that Europe is undoubtedly losing and, along with it, it is losing the competition for:
Breadth of space industry;
The development of private space industry, including through a vibrant start-up sector;
Resilience through redundant capacity based on large number of SmallSat services provider systems;
The military applications of SmallSats, which are as yet underexplored.
Unfortunately, Europe is also subsequently losing the market for launching these systems, which is, in itself, a growing lucrative domain. Furthermore, Europe is falling behind in the underlying financial capacity to support the development of an innovative and competitive space sector. Without a thriving, innovative and sustainable space industry, made possible by a full spectrum of financing types and actors, the EU cannot remain competitive in space, ultimately affecting strategic space autonomy. Its security will also suffer, because its space services consumption is growing significantly and this consumption, in the absence of strategic space autonomy, will be provisioned, assured and, consequently, controlled and governed by others.
The Defence perspective
The new space environment features actors that seek to disrupt space systems in order to severely degrade the capabilities of the Armed Forces to achieve their mission in the context of growing reliance on space capabilities, in particular data gathering, navigation and synchronization. US DIA states that China for example "continues to improve its counterspace weapons capabilities and has enacted military reforms to better integrate cyberspace, space, and EW into joint military operations". Space systems are increasingly an "Achilles' heel" for Europe's prosperity and security but  European strategic autonomy can only take place in the context of security of supply for space services, respecting the need for data confidentiality, integrity and availability.
Armed forces were among the first to utilize space capabilities and to explore issues related to security. Yet, for a long time, the European strategic community in its majority believed that the security and defence domain was somehow separated from the economy that counted for the struggle for power and influence in the world. But the Russian aggressions in Ukraine have highlighted that in reality economy, technology and military capabilities form a mutually reinforcing alliance.
Russia and China understood this earlier than the EU. They consistently use technological leap innovations to improve their economies and military power. Russia and even more so China are on par with the EU in important fields of technology and in some cases even superior – we are talking about artificial intelligence, hypersonic weapons, cyber and electronic warfare, the misuse of social media and space technologies. They understand military power as an important factor in shaping their foreign and security policy and, in combination with other non-military power factors, use it without inhibition to advance their own interests.
Here, the EU and its Member States must change their previous course in space and aim for soft and hard power space capabilities to underwrite their improving positions in the market economy, security and defence. It is not only space-related diplomacy that needs to evolve, as policies in this regard have so far been entirely dependent on internal objectives of EU member states. All space capabilities sought by the EU must be pursued through a common political approach, underpinned by strengthened diplomatic relations and unity among member states. In particular, the EU and its Member States need to make full use of their superior potential for leap innovations for their own security and defence. At the same time, they need to significantly improve their own resilience.
This op-end article reflects EuroDefense ongoing work from several EuroDefense national chapters with the goal to recommend a common, ambitious and high-level vision for European advancement in the Space Domain as it proves critical to Europe's prosperity, security and defence.   
Bibliography [1] van Manen et al. (2021). Towards a Space Security Strategy: Action Points for Safeguarding Dutch Security and Prosperity in the Space Age. Hague Centre for Strategic Studies. http://www.jstor.org/stable/resrep32076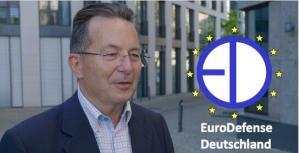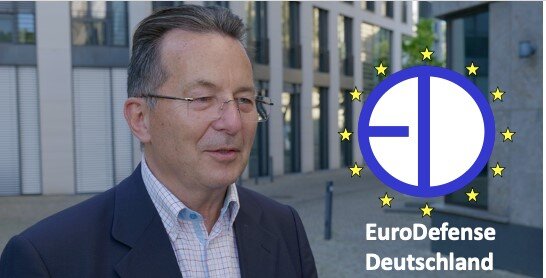 Ralph Thiele is President of the independent initiative EuroDefense Deutschland e.V., Chairman of the Political-Military Society and Managing Director of StratByrd Consulting. He is a strategy consultant, security expert, researcher, consultant and publicist. In his military career, he has held important national and international positions, including on the planning staff of the German Minister of Defence, in the cabinet of NATO's Supreme Allied Commander Europe, as Chief of Staff at the NATO Defense College in Rome, as Commander of the Bundeswehr Transformation Centre and as Director of Teaching at the German Armed Forces Command and Staff College. Thiele advises in Europe, America and Asia on security topics in times of digital transformation. He is currently leading international research projects on hybrid threats and analyses current developments in new media, print media, radio and TV in the context of the war in Ukraine.