By Alessandra Vernile, Joshua Critchley-Marrows, Sakari, Anne-Marlene, and Luca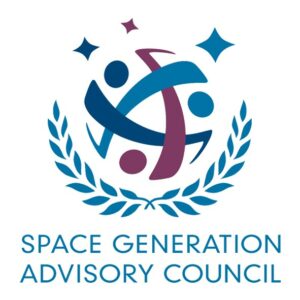 The Space Generation Advisory Council (SGAC) was conceived at UNISPACE III in 1999. The purpose of SGAC was, and remains, to support the United Nations Programme on Space Applications as a representative of university students and young space professionals ages 18-35 across the globe. It does this through its permanent observer status to the Committee on the Peaceful Uses of Outer Space (COPUOS) as well as the Science and Technical Subcommittee (STSC) and the Legal Subcommittee (LSC). It also engages closely with space agencies, industry, and academia to develop connections and expand knowledge to the younger generation.
Connecting the World
Headquartered in Vienna, Austria, the SGAC network of members, volunteers, and alumni has grown to more than 16,000 members representing more than 165 countries and keeps growing year by year. This community, and the mission they share, has emboldened the organisation in recent years to adopt many new initiatives and contributions to the space sector. One of the pillars of this is represented by the SGAC Project Groups (PGs).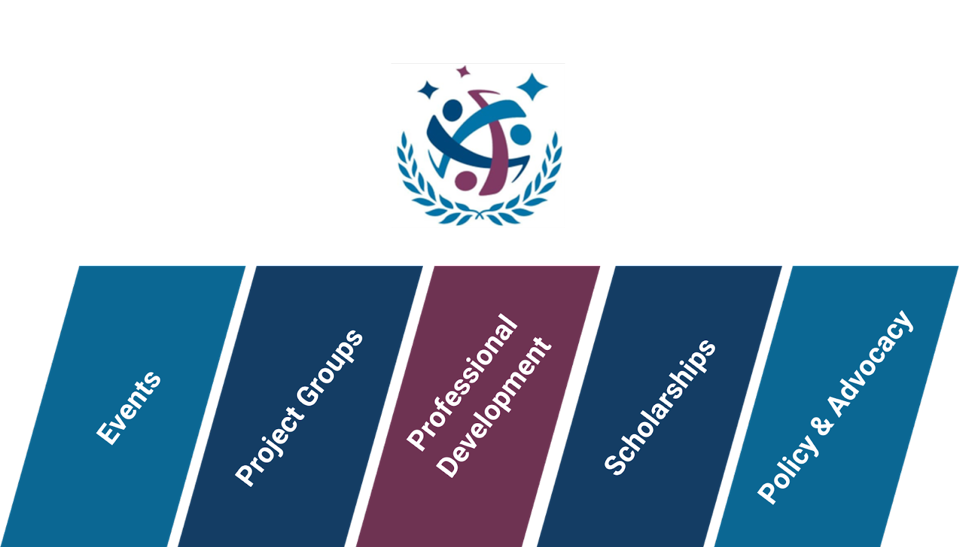 Initially, the PGs acted merely as forums for young professionals and students from across the global space industry to discuss and debate relevant space-related issues around certain themes, to aid in serving the key agenda of the organisation. Today, the SGAC PGs consist of several hundred members and embark on many ambitious ventures, from advising emerging space agencies and developing new applications for space data to championing ethics, diversity, and gender equality within the industry at large.
Every PG is different, containing a dynamic structure of organisational management intended to maximise reach and benefit from a diverse variety of passionate and motivated volunteers. They continuously develop new initiatives, further growing their membership and credibility within and outside SGAC.
The SGAC PGs are eleven in total. Projects are led by international and interdisciplinary teams within each PG, with every region of the world represented. They are coordinated by the PG Co-Leads, who are then coordinated by the PG Coordinators. The group engages with organisations across the sector to help grow and develop their members and to establish lasting impacts from their core work. Each PG also develops webinar series on key topics of interest with the group. They host events, develop partnerships, and present at conferences and meetings.
SGAC network of members, volunteers, and alumni has grown to more than 16,000 members representing more than 165 countries.
The Project Groups are:
Commercial Space – a forum and think tank on the vibrant commercialization of space activities.
Near Earth Object – helping the worldwide planetary defence community to meet one of nature's greatest challenges.
Space Exploration – a forum focused on different aspects of space exploration, from analogue missions.
Space Law and Policy – investigating and addressing current and future issues in international and national space law and policy.
Space Safety and Sustainability – assist in building the highest possible degree of uniformity in regulations and standards, procedures, and organisation regarding space safety and sustainability.
Small Satellites – an international and interdisciplinary forum focused on different aspects of the growing small satellite industry.
Space Medicine and Life Sciences – an international, interprofessional, and interdisciplinary platform for young professionals with an interest in space medicine and the life sciences.
Space Technology for Earth Applications – a community of students and young professionals with an interest in the application of space technologies for the improvement of life on Earth.
Ethics and Human Rights – a platform for the people and cultures who make up the space sector to help shape its development to be representative of Earth.
Space and Cybersecurity – to emphasize the need to reflect on the nature of space and cybersecurity.
Diversity and Gender Equality – works on the topics of diversity, inclusion, and equality within the aerospace industry.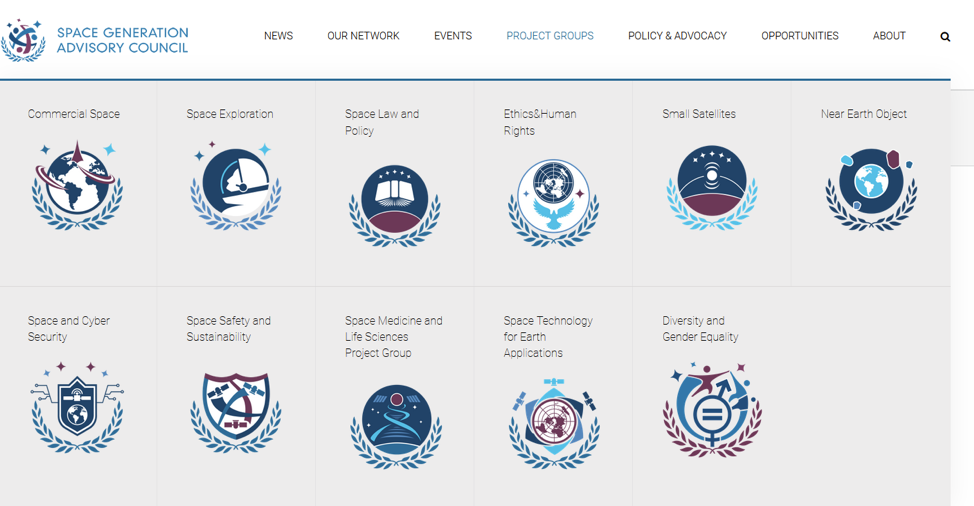 Over the next eleven months, each PG will publish an article illustrating their activities, ambitions, key milestones, and how to get involved. We are excited and pleased to collaborate with Space Watch Global to highlight each SGAC Project Group, and how they are helping to shape the future of the space sector.
We would be delighted to connect you with the PGs. A new partnership programme is also being established to connect organisations with each PG, which may indeed represent the most diverse range of space experts in the sector, without borders or politics. They can work with organisations across a variety of topics and fields, under an agreement of mutual growth and development for both the organisation and the next generation.
From the PG Coordination team, Alessandra, Joshua, Sakari, Anne-Marlene, and Luca.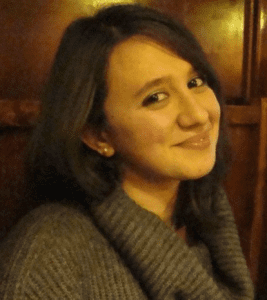 Alessandra Vernile is a young professional with a background in International Relations, Intelligence, and Space Policy. Alessandra took her first steps in the space sector in 2015, joining the European Space Agency (ESA) Strategy Department in Paris with a focus on Member States' space policy developments. In 2016, Alessandra was the recipient of the ASI-SIOI fellowship, bringing her to Vienna to work at the European Space Policy Institute (ESPI). There she investigated the role of private actors in the space sector, and also had the opportunity of learning more about the contribution of space technology to SDGs. Currently, Alessandra works full-time at Eurisy, facilitating the uptake of satellite-based solutions by societal actors. Within the Space Generation Advisory Council (SGAC), Alessandra served as Project Groups Coordinator between 2018 and 2022. Since 2021, Alessandra has been a member of the IAF EO Technical Committee and is part of the organizing committee of the IAF Launchpad Mentorship Initiative.
Joshua Critchley-Marrows is a former Senior Navigation Engineer at GMV NSL, where he served as project and technical lead of activities across the UK, Europe, and Australia, including smartphone high accuracy services, and broadcast of satellite data in telecommunication networks, and satellite mission feasibility studies for PNT applications. He is now completing his Ph.D. with the University of Sydney on Celestial Navigation as a form of alternative PNT for terrestrial and space-based applications. His research has included visiting scholar posts to universities in the UK, USA, and Japan. Joshua serves as Project Group Coordinator at the SGAC. He also holds an Associate Fellowship and CEng status with the Royal Institute of Navigation, as well as SCAN Technical Committee membership with the IAF.