by Sabine Pongruber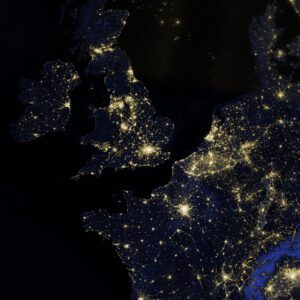 Is there a better place in Europe to host an Investing in Space event than in London? A buzzling city with hundreds of investment banks and more than 700 Venture Capital funds, according to Crunchbase. The positive vibes were felt in the audience during the FT Live Investing in Space event (held in London on the 8th – 9th June 2022), and the keynote speakers delivered their message loud and clear: it is a great time to invest in space.
Growth is written all over space
Based on their job profile, investors are generally optimistic. The global space market size will raise from 340 million USD annual sales to a 1 trillion USD domain in the next two decades. It is projected that the number of people employed in the space industry as a whole will increase to 400,000 in the next few years. This enormous growth could bring some challenges and opportunities, some of which have been openly discussed at the event. Among the key drivers on the road to success there are investment capital, scalability, industrialization of space innovations and a talented workforce.
Capital is attracted by facts
With increasing awareness of space technology market and more commercially affordable solution, space is an attractive and growing opportunity for capital returns. Investments are more compelling nowadays, due to factors such as reduced R&D costs, scaling costs becoming more affordable, and the cost of failure coming down significantly in recent years. The fact that human space missions have become significantly safer has undoubtedly contributed to the perception that space market is a safe investment option.
Roles and responsibilities at risk taking
It is without doubt that deep tech innovations, which are aiming to revolutionize industry, are still very capital intensive and not attractive to many investment banks or venture capital firms. Currently, only a few institutions and agencies can expose themselves to this kind of high-risk investments or have the funds of capital available to do so. The European Investment Bank (EIB), for example, can take a higher risk to scale up space initiatives because it's backed up by the European Commission.
  "We are very good talking to ourselves", but this is not good enough to push industrialization and commercialization of space applications.
The US and Canada use pension fund money to cover risky investments, indirectly using portions of their gross domestic product (GDP) as Stephen Nundy from Lakestar pointed out. Venture Capitalists (VC) take on financing of technically less risky projects. Lynn Zoenen, Principle and Managing Director at Alpine ventures, predicted that capital will get constrained and due diligence will get tougher as more and more businesses enter the space economy. Others, such as Mark Boggett, CEO of Seraphim Space, and Kris Peters, VP at EIB, still see a lot of opportunity to attract funds from industrial and commercial non-space businesses.
What are investors looking for?
The best chances to get a VC on board is to have a strong vision coupled with a solid technical knowledge. Apparently, they also like if the CEO has some sort of economic background. VCs are looking at financing technology that either reduces production costs drastically or revolutionizes the tech status quo (one example for all: reusable rockets). Ideally, the businesses approaching a VC for funding should have a track record of execution, on time delivery of key milestones and act with strong business acumen beyond capital expenditure (CAPEX). Businesses require a good knowledge of the competition´s activities and a high awareness of their own competitive advantage as well. In practical terms, some VCs are already streamlining their applications and are offering acceleration programs for future entrepreneurs.
Obstacles for growth
Many panellists and speaker emphasized the urgent need of the space sector to become a vector into other industrial avenues. As John Young, Head of Strategy campaigns at BAE Systems, put it "we are very good talking to ourselves", but this is not good enough to push industrialization and commercialization of space applications.
There is an enormous potential to industrialize space applications if we address the right business challenges and help business solve day to day obstacles.
Opening up to other industries outside space will be the task at hand, and understanding how space can support commercial customers to achieve their business targets will be essential. Some multinationals joining the space sector exist, but more must be done to raise awareness of the opportunities that space can offer. Hard work lies ahead, and it's fundamental to educate the non-space industry. It is going to be a steep and fast learning curve on both sides, but eventually they will be sharing the same talented work force in the near future. This will solve a fundamental challenge – scaling business and commercialize space applications beyond space ecosystem. As a result, it will attract more capital. Ultimately both sides will achieve even greater innovations, and that´s what space has done successfully and will continue to do.
What else?
Growth inflicted challenges are also common in any other industry. Proactively addressing them by meaningful changes in management, tireless communication and showcasing of new direction and goals will make winners shine.
There is an enormous potential to industrialize space applications if we address the right business challenges and help business solve day to day obstacles. Among those are data management, the introduction of new composite materials, the manufacturing of new robotics for the medical industry, the application of hydrogen fuel in the energy sector, or earth observations for agriculture to name a few. Crucial to our shared success will be a shift of perspective. Space professionals will need to learn quickly how industry business models work and independently connect their existing solutions with industry demands.
Why space needs to take the first step?
The non-space industry consists of self-sufficient business which operate on a sole income – their revenues and ultimately their profits. Only a few multinational corporations can invest additional time and resources to develop solutions. But they are happy to implement solutions, if – and that is fundamental – these help them operate more cost efficiently, increase their product reliability and/or gives them competitive advantages.
If the space community manages to solve real business challenges the journey will be prosper. New alliances will form and will connect the best of two worlds, and the new space industry will be growing.
DISCLAIMER:
The views expressed in this article are those of the author alone. The author or it´s company´s affiliates are not commercially or financially related of any sort to the companies mentioned above.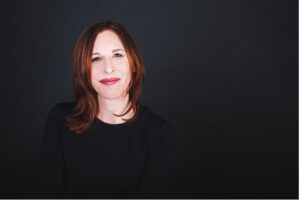 Sabine Pongruber is an economist and Energy industry and manufacturing veteran. She held global manager roles at General Electric before she founded WEME Global Management Consulting.
WEME acts on growth and boosts operational excellence with lean approach. Since 2022 she and her team build bridges between Energy industry and New Space. Sabine is based in Salzburg and a spends her free time in the mountains. That´s the closest you can get to space by yourself, she says.