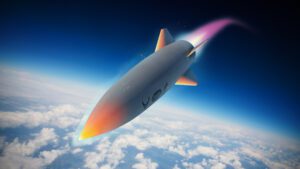 Edinburgh, 9 May 2022. – The Defense Advanced Research Projects Agency (DARPA), the U.S. Air Force Research Lab and Aerojet Rocketdyne completed a free flight test of Lockheed Martin's Hypersonic Air-breathing Weapon Concept (HAWC). 
The vehicle accelerated to and maintained a speed faster than five times the speed of sound after release from the carrier aircraft. It reached altitudes over 19 km and flew more than 555 km. The flight was the DARPA's HAWC program's second successful test with a second design. Raytheon Technologies' configuration conducted the first successful flight last September.
Air-breathing vehicles attain uninterrupted propulsion by utilizing air captured from the atmosphere. The kinetic energy of hypersonic cruise missiles enables the vehicles to destroy targets without the use of explosives. A series of flight demonstrations are planned to assess the feasibility, effectiveness and affordability of the technology.
Lockheed has spent the last 60 years with research, development and demonstration of hypersonic technologies.