By Prof. Pascale Ehrenfreund and Hugo André Costa
THE INTERNATIONAL SPACE UNIVERSITY AND THE PORTUGUESE SPACE AGENCY – PORTUGAL SPACE, CO-HOST AN EXCITING AND INTENSIVE SUMMER TRAINING PROGRAM ABOUT THE VIBRANT SPACE SECTOR AND FUTURE TRENDS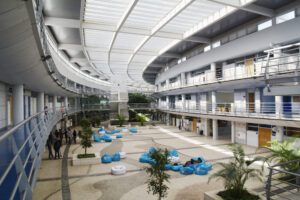 We witness a vibrant and booming industrial and public space sector, record private investment, and entrepreneurial activities. Space applications are today an integral part of our daily lives, and the space sector is increasingly integrated with other economic sectors. Predictions estimate a $1 trillion global space economy by 2040 and the space sector will need many highly skilled employees to conduct space endeavors, build space infrastructures, and harvest space data for the benefit of society on Earth.
The International Space University (ISU) is the sole university worldwide devoted entirely to space education since 1987. Today, ISU is made up of a unique network around the world with a Central Campus in Strasbourg, hubs in the USA and the Asia-Pacific region, and partnerships with leading space organizations worldwide. ISU is a 35-year success story with 5200 alumni shaping the international space ecosystem in 110 countries, including astronauts and entrepreneurs along with current and former space industry and government leaders.
The Space Studies Program (SSP) is an intense two-month course for postgraduate students and professionals of all disciplines and provides a unique educational experience. The SSP offers a unique curriculum designed specifically for professionals starting or changing direction in their space careers or for people working in space-related fields who wish to broaden their knowledge base. The SSP provides courses in all space disciplines including space engineering, space science, space applications, space economy, entrepreneurship, policy, and law, as well as hands-on education through workshops and professional visits.
ISU is very excited to be hosted by Portugal Space and the Instituto Superior Tecnico (IST) Taguspark Campus in Oeiras, Portugal, from 27 June to 26 August 2022 to offer it's intensive, multidisciplinary, intercultural, and international two-months in-residence Space Studies Program.
The SSP 2022 will be offered in a hybrid format:
(1) On-site from 27 June to 26 August;
(2) An online program from 27 June to 5 August 2022.
SSP22 participants will be immersed in the Portuguese space ecosystem that is now booming. The founding of the Portuguese Space Agency in 2019 led to a new strategy recognizing that many sectors can profit from space-based solutions. Academia and industry are very active, from launchers to Earth Observation into the downstream sector. More than 75% of the Portuguese industry and academia will be involved in the SSP. The participants will gain a strong understanding of the Portuguese and European space industries and their importance in the global space sector.
Portugal is home to six European Unicorns, being one of the most thriving nations in entrepreneurship in Europe, resulting in a myriad of opportunities for new space startups. During the last year, Portuguese space startups raised nearly 15 million Euros from Portuguese private investors.
During the SSP, participants will work on team projects sponsored by space agencies and industry leaders, to address current and future challenges in the space sector and contribute to the future of the Portuguese Space sector. This year's topics will include Space and Non-Space Synergies and New Opportunities, Space-Ocean-Climate Interactions, Cooperation on the Use of the China Space Station, Microgravity Business – Space R&D for the benefit of people. For online participants, the team projects include New Methodologies in the Search for Life.
The social component is also crucial in such a long program. We want participants to get the most out of the great experience of living in Portugal during these two months. Classes will be held on the campus of IST where there is still a strong space heritage. Participants will lodge at one of the best residences in the city of Oeiras. The opportunities to experience what Oeiras and Portugal have to offer will be plentiful!
The shared experience of an international, dynamic, and interactive working environment is an ideal networking forum for future careers and life-long friendships.
About Instituto Superior Tecnico
About International Space University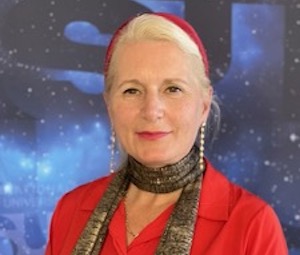 Pascale Ehrenfreund is the President of the International Space University and Research Professor of Space Policy and International Affairs at the Space Policy Institute/George Washington University in Washington DC. She is also the President of the International Astronautical Federation IAF and Visiting Professor at Leiden Observatory. Since three decades she contributed as Principal Investigator, Co-Investigator and Teamleader to ESA and NASA astronomy and planetary missions as well as experiments in low Earth orbit and on the International Space Station. Pascale Ehrenfreund was the Chair of the Executive Board of the German Aerospace Center (DLR) between 2015-2020 and the President of the Austrian Science Fund (FWF) from 2013-2015. Pascale Ehrenfreund holds a Master degree in Molecular Biology, a PhD in Astrophysics, and a Master degree in Management & Leadership. The asteroid "9826 Ehrenfreund 2114 T-3" bears her name.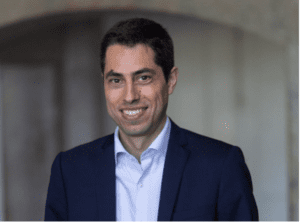 Hugo André Costa, born and raised in the north of Portugal, has a background in physics by Minho University. His love for space took him to Strasbourg to study a Master in Space Studies at the International Space University and later an MBA at the Frankfurt School of Finance and Management. He worked at the FCT Space Office as Portuguese representative at ESA, in the space industry both in Space and Ground Segment in Spain and Germany. Before accepting this new challenge, he worked at EUMETSAT in the Copernicus Programme Office. Now serves on the Executive Board of the Portuguese Space Agency. Now back in Portugal he hopes to surf more often and, when possible to participate in sprint triathlons. Hugo is an ISU alumni having participate in the SSP08, MSS09, he was TA in the first SHSSP and now he is part of the team responsible for bringing the SSP to Portugal for the first time.