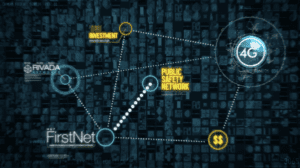 Edinburgh / Washington DC, 22 March 2022. -Rivada Space Networks, a new company launching a constellation of 600 Ka-band low Earth orbit (LEO) communications satellites, will be debuting its system at Satellite 2022 in Washington DC.
Germany-based Rivada Space was founded by U.S. wireless communications innovator Rivada Networks and aims to deliver secure, global, end-to-end enterprise and government connectivity. The company will offer access to secure satellite networks with pole-to-pole reach. 
The Rivada network will use lasers to connect satellites for a secure and reliable global data network delivery, according to the company. Its targets business solutions in the telecom, enterprise, maritime, energy and government markets. Rivada Space is also planning to bring internet access to remote and underserved areas.
The company will utilize the terrestrial wireless technologies of parent company Rivada Networks. These include the Dynamic Spectrum Arbitrage and Open Access platform which will enable optimized spectrum use and provide flexibility, the company said.