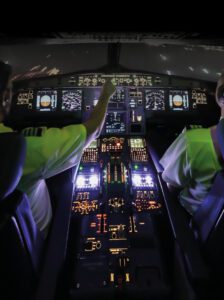 Edinburgh, 8 February 2022. – Thales Alenia Space announced that it has been awarded a contract by the French Space Agency CNES to develop a Dual Frequency Multi Constellations (DFMC) SBAS prototype. 
The project is part of the next generation of SBAS (satellite-based augmentation system), just like EGNOS, the European Geostationary Navigation Overlay Service satellite system. 
The prototype will complement both GPS and Galileo systems and will benefit from signals transmitted on multiple frequencies. This will ensure highly accurate and reliable performance in aviation navigation and landing as well as other applications.
The developed prototype will be deployed and tested in operation using a geostationary satellite. The performance will be analyzed in detail according to international standard criteria, the company said. This will be the first time in European satellite navigation system history that a DFMC SBAS signal is emitted over Europe and Africa.