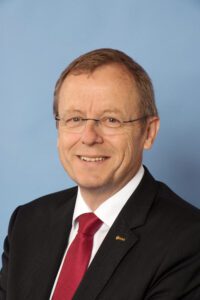 Edinburgh / Tokyo, 28 February, 2022. – Satellite servicing company Astroscale announced that former ESA Director General Jan Woerner, and Yuko Noguchi, an experienced lawyer specializing in technology law and intellectual property, have been appointed to the company's Board of Directors.
Woerner served as the seventh ESA Director General between 2015-2021. He played a key role in the ESA Space Situational Awareness program and is a member of the energy expert group of the German Government. Woerner started as head of the German delegation to ESA from 2007 to 2015 and served as Chairman of the ESA Council from 2012 to 2014. He has multiple prizes under his belt and has been a member of numerous supervisory bodies, committees and advisory councils.
Noguchi specialises in technology law, privacy, intellectual property, and dispute resolution. She is currently Director and Head of Legal at a Japanese global technology company.
As Board members, they will advise Astroscale on growth strategies, policies, business development, internal governance and technology roadmaps.