By Dr. Holger Krag, Head of the Space Safety Programme Office at European Space Agency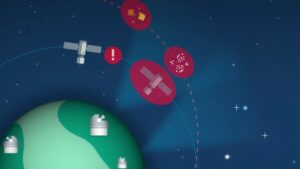 The recent note verbale on two encounters between the Chinese space station and Starlink satellites has triggered a broader discussion on Space Traffic Management.
But what do we actually mean by Space Traffic Management and what do we actually need?
For many (including me), Space Traffic Management has a short-term and a long-term dimension.
The short-term dimension is related to current physical interference in operations. Operations in space are facing more burdens, not only related to the risk of losing a mission, but also by an increasing amount of evasive manoeuvres. Today, missions in densely used altitude layers are receiving several dozens of collision warnings in a day, of which only the most critical can be avoided. Increasing space traffic will not only raise the number of conjunction alerts, but also increase coordination efforts since active-on-active conjunctions will occur more frequently. No flight rules are available for such a scenario, nor is the communication between operators normed, and nor is there a duty to respond. The process to hammer out related international regulations is cumbersome and will take time. This is time we do not have. However, among pragmatic operators, such data is already shared routinely today and active-on-active conjunctions can be successfully solved. This is still a manual and time-consuming process, however, it could be automated and a technical standard could emerge from this. There is no international obligation to follow technical standards, but once a majority of spacefarers follows them because of its quality and pragmatism, it could well serve as a template for a future regulation.
Another key factor is the need for better information on the orbital position of space objects – a task which is denoted as space surveillance. Here, the accuracy of the information has a significant influence on the alert rate and the associated avoidance efforts of the operators. In addition to the ongoing efforts in this regard, high-precision tracking (S-band, X-band radar, laser,…) enters into the focus. A more systematic deployment of this technology could raise the accuracy of space traffic data and limit the number of collision avoidance alerts dramatically. Again a technical evolution that is yet to emerge.
The long-term dimension is related to the preservation of the long-term stability of the environment. Here, the implementation of already established space debris mitigation requirements should be systematically monitored, following common principles. The monitoring of the implementation must cover the operational phase and include the mandate for the authorising state to request immediate disposal and passivation action should the reliability of the associated functional chain have degraded. This means that future space systems will have to follow more demanding technical standards to ensure the safety of spaceflight. This means, again, that technology to make mitigation more robust (de-orbiting kits, etc…) needs to be available quickly. The development of the first removal of space debris by the Clearspace-1 mission is an important milestone for space traffic management. Regulators will expect to be shown that an active removal action can be implements successfully, safely and affordably before they consider this element in their regulation. Once demonstrated, such mission will not only add to the reduction of the risk level in space, but it also adds a new instrument to stimulate future regulation, because active removal would then be a possible action to be requested, once the disposal action failed. This would not only trigger more rigorous implementation of mitigation measures, but also create a market for active removal services.
Mitigation measures apply to individual objects only. In a scenario of increased space-traffic, however, long-term environmental consequences can occur, even if individual mission comply well to mitigation measures. Therefore, on the long run, space must be considered as a commonly used resource with a limited capacity. International coordination of the space traffic would be required for an efficient and interference-free use of space. The coordinated use of the available radio-frequencies could serve as a template. Several approaches to make the "consumption of space" visible have been proposed. The capacity of space can be determined, using a future commonly agreed computational concept and the environmental footprint of a mission can be used to coordinate the use of space in a similar way as the world's carbon-dioxyde emission budget is shared. This will not limit anyone from going to space, but it would ask the right measures to be taken such that space is used efficiently and enough capacity is left for all spacefarers.
Therefore, the call for international regulation is necessary and a future legal space traffic Regime could absorb all these needs. However, technology can and needs to make the first move, to stimulate pragmatic solutions, to show options to decision takers and to start implementing where feasible and to unite pragmatic actors to act as role models.
 https://www.unoosa.org/res/oosadoc/data/documents/2021/aac_105/aac_1051262_0_html/AAC105_1262E.pdf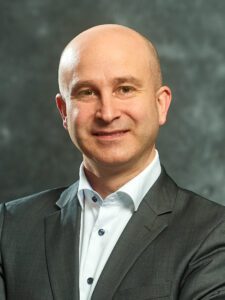 Dr. Holger Krag acquired his master in Aerospace Engineering at the University of Braunschweig, fIn 2002, he became a system engineer at Thales ATM at Langen (Germany) and was part of the development team of the Galileo ground mission segment (GMS), for which he worked in collocation with the customer in Toulouse, France. In 2006, he joined ESA as an Analyst in the Space Debris Office at ESOC.  In 2014, he took the position of the Head of the Space Debris Office, which, among others, provides fundamental support to ESA's Space Situational Awareness Programme. In 2019, he took over the position as the head of the programme, and prepared the evolution into the new Space Safety Programme which was established at the Space19+ Ministerial in Sevilla. The new programme addresses an enlarged scope within the areas of Space Weather, Planetary Defence and Space Debris including early warning systems and mitigation measures.
This article represents the private opinion of Dr. Krag, not the official ESA position.
This article is re-published with the permission of the author was originally published on LinkedIn. You can read the original here.