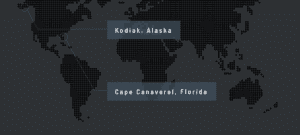 Edinburgh / Alameda, 7 December 2021. – Astra Space announced plans to deploy its first orbital satellite for NASA in January 2022. They will launch out of Space Launch Complex 46, which will be Astra's first launch from Cape Canaveral.
The company delivered its first commercial payload into orbit in 2021, just five years after it was founded. Astra was also the first space launch company to be publicly traded on Nasdaq.
Space Launch Delta 45 and Astra prepared the historical launch site in less than year enabling the company to conduct commercial launches from there. This is another record for the firm, which they could achieve by shortening the multi-year approval time to months.
Launching out of the Cape broadens Astra's LEO market and is "an additional step in our global spaceport strategy," said Martin Attiq, Chief Business Officer at Astra.