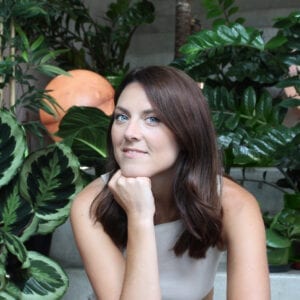 SpaceWatch.Global is pleased to present the 42nd episode in our podcast series The Space Cafe Podcast #042: Barbara Belvisi, Interstellar Lab and the future of plant growth in space and on earth
Episode 042 features a special guest Barbara Belvisi.
As if taken from a science fiction movie, Barbara Belvisi and her team at Interstellar Lab are developing growth containers for every kind of plant. Be it on earth or in space. The goal is to provide permanent food for humans on Earth or as an interplanetary species. What sounds like a cute new space concept from a young, naive startup is all grown up and mature, changing hands for real money. Even NASA is thinking about shelving up some funds. And not only them. Make sure you do not miss this one!

The Space Cafe Podcast brings our signature brand of engaging and relevant content from across the global space economy to you via an exciting new format. Together with award-winning Executive Producer, Markus Mooslechner (Terra Mater Factual Studios), our fortnightly podcast features highly interesting guests.
Each episode includes a review of important topics, as well as guest appearances and deep commentary from expert panellists from across the space sector.
Thanks to our global distribution partner, BookWire, the podcast is available on all major podcast platforms.