by Raphael Roettgen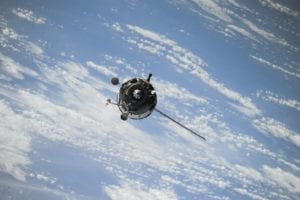 Two dozen rounds including yet another space company merger with a SPAC – October was a good month on the space financing front. Close to home, at E2MC Ventures we are thrilled to appear twice on this month's table, supporting both Space Perspective and Satellite Vu.
On the M&A front, 51% of publicly-listed Israeli satcomm company Spacecom were sold to Hungarian 4iG, and Rocket Lab acquired software company Advanced Solutions.
Reminder: if you are following the new space sector and are looking for a concise introduction to its trends, main business activities, and possible outlook (and happen to speak German!) you may be interested in my book I recently published with Spacewatch.Global – you can check it out here.
Company
US$m
Country
Subsector
Investors
Terran Orbital
396.0

(SPAC – cash in trust & PIPE)

U.S.
Spacecraft hardware

AE Industrial Partners, Beach Point Capital, Daniel Staton, Lockheed Martin, Fuel Venture Capital, Francisco Partners

ABL Space Systems
200.0
U.S.
Launch
T. Rowe Price, Fidelity Management, Venrock, New Science Ventures, Lynett Capital, Lockheed Martin Ventures, others

Space Perspective
40.0
U.S.
Space tourism
1517 Fund, Base Ventures, E2MC Ventures, Explorer 1 Fund, Kirenaga Partners, LightShed Ventures, Prime Movers Lab, SpaceFund, Tony Robbins, Yamauchi-No.10 Family Office

Beijing Aerospace Satelliteherd
30.0
China
Diversified
Orient Securities, Peak Valley Capital, Tianga Haitang Fund, Future Capital, Yinxinggu Capital

AiDash
27.0
U.S.
Remote sensing – downstream
Benhamou Global Ventures, G2VP, National Grid Partners

Satellite Vu
20.7
UK
Remote sensing
A/O PropTech, Draper Esprit, E2MC Ventures, National Science Foundation, Ridgeline Ventures, Seraphim Capital, Stellar Solutions

Hedron
17.8
U.S.
Satcomm
Explorer 1 Fund, Fine Structure Venture, Flybridge, Lime Street Ventures, Lockheed Martin Ventures, NKM Capital, Republic Capital, Space Angels, The Engine, The Yard Ventures

Muon Space
10.0
U.S.
Remote sensing
Costanoa Ventures, Space Capital, Congruent VC, Ubiquity Ventures, South Park Commons, and Climactic VC

Infostellar
6.2
Japan
Satcomm (ground)
Space Frontier Fund, Mitsubishi, ITOCHU, Next New Business and Technologies I Limited Partnership, Mizuho Growth Fund No.4

Fixposition
6.0
Switzerland
GNSS
Momenta, True Ventures, Hasler Stiftung, Miracle Plus, Cultivation Capital, G&M Capital

Kuva Space
4.9
Finland
Remote sensing
Voima Ventures, Nordic FoodTech Venture Capital, ESA InCubed, VTT Technical Research Centre of Finland

Sust Global
3.2
UK
Remote sensing – downstream
Hambro Perks, Vala Capital, Powerhouse Ventures, Thirdstream Partners, others

Dhruva Space
2.9
India
Spacecraft hardware
Blue Ashva Capital, IAN Fund

Attentive
2.0
India
Remote sensing – downstream
Abhishek Khurana, Info Edge ventures, Pavitar Singh, Redstart Labs

Farmbot Monitoring Solutions
2.0
Australia
Satcomm (IoT)
Telstra, Macdoch Ventures, Follow the Seed, others

TrustPoint
2.0
U.S.
GNSS
DCVC

Sidereus Space Dynamics
1.7
Italy
Launch
CDP Venture Capital, Primo Ventures

Spaced Ventures
1.2
U.S.
Crowdfunding platform
WorldQuant Ventures LLC, Alex Fisher

Sofant Technologies
1.2
UK
Satcomm
British Business Bank, NetScientific

CarbonSpaceTech
1.0
Germany
Remote sensing
Rockstart, The Yield Lab Europe

CSX Carbon
0.7
UK
Remote sensing – downstream

Maughan Capital

Kayhan Space4
0.6
U.S.
SDA
Overline, Techstars, Dylan Taylor

Space Crystals
0.2
U.S.
Lunar
N/A

iSpace
N/A
Japan
Lunar
Airbus Ventures, Axiom Asia Private Capital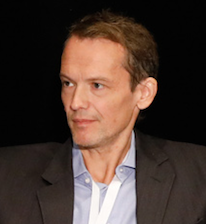 Raphael Roettgen provides financial advice to and invests proprietary capital in space companies as a managing director and founder of E2MC. He also advises institutional investors and governments on space. Previously, Raphael has held senior roles at global investment banks and hedge funds and was also a fintech entrepreneur in Brazil. He holds degrees in finance from Wharton, machine learning from PUC-Rio and space studies from the International Space University, as well as the CFA and FRM charters.