by Angela Mathis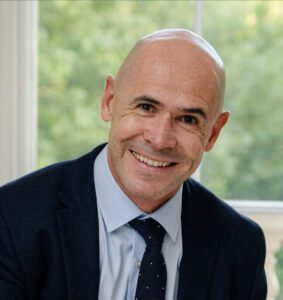 In the new episode of our Space Café Scotland by Angela Mathis on 4th November 2021, Angela discussed with Craig Clark, Chairman of Space Scotland and founder of Clyde Space the launch of Scotland's Space Strategy and the ongoing UN COP26 Glasgow event in terms of leading by example and sustainable space.
Scotland launches its Space Strategy. It's a first for Scotland and is a significant economic and industrial milestone.
We learn that Scotland's Space sector growth is truly "market-led".  Free of industrial legacy, it has few incumbent players with traditional capability portfolios to manage. Scotland's entrepreneurs are creating innovative technologies, international businesses and powerful partnerships. Driven by an entrepreneurial spirit, a determination to create opportunity, with an openness to partner with the best in the world… Scotland has very much entered the New Space arena and become a leading New Space Nation.
Craig Clark is the recently elected Chairman of Space Scotland (SSLC), a smart and supportive industrial hub of end-to-end, Scottish New Space businesses. Companies are determined to generate economic wealth and create new jobs and career opportunities for those with traditional and modern skills alike.
Craig tells the story of Scotland's New Space sector over the last 15 years, describing the motivation and determination of Scotland's Space entrepreneurs to be part of the global Space economy. He illustrates the Scottish sector growth with his own experience of creating and developing Clyde Space, the most referenced indigenous Scottish New Space company, producing CubeSats on a par with California.
"in 2005 .. I decided I was going to come back to Scotland, which was after about 10 years of working [at Surrey Satellite Technologies]. It was at that point that I realised there was no space industry in Scotland….so my wife and I created Clyde Space."
For sure, the prospect of watching the first launch into Space from the Shetland Islands in 2022 and from the other locations in Scotland is hugely exciting. From less than a handful of companies in 2005, there are now over 150  innovative Scottish New Space companies across the entire Space eco-system.
There is a strong commitment by the Scottish Government to support international Space companies to grow and develop capability from within Scotland. These global players come to Scotland to draw on our abundant engineering, data analysis, science and creative skills, and they tap into and the productive, innovative and tenacious nature of the Scottish people. It's a fitting match to make a success of the many exciting challenges and opportunities of New Space.
It's COP26 in Glasgow! So, what is Scotland's 'Sustainable Space' Strategy?
Space Scotland already has a dynamic and informed Sustainable Space Working Group, which ran a thought-leading 'Sustainable Space' Workshop in July this year. The resulting online conference was opened by the First Minister of Scotland.
A formal Scottish Sustainable Space strategy is in the making. Due to be published in 2022, it aims include an industry sustainability pledge in line with the ESA Sustainable Space Charter, and will set out how we plan to engage with the international Space community to further evolve the SSR (Sustainable Space Rating).
We hope you are inspired by our Space journey. Let's do something revolutionary together!
To listen to Space Café Scotland's insights, you can watch the full program here: