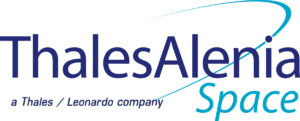 Luxembourg, 13 July 2021. – Thales Alenia Space and Hellas Sat demonstrated the operation of a 5G satellite-backhauled network in Greece, Thales said.
The experiment consisted in backhauling the connection between a 5G core network and the Hellas Sat 3 / Inmarsat S EAN satellite, Thales said.
The satellite served not only as a complement to the terrestrial 5G network but a "fully integrated part of it by receiving 5G network from Earth and then returning it to remote areas where traditional backhauling technologies (wired, fiber, radio beams) are not suitable for technical and/or economic reasons", the company said.
Hellas Sat aims to provide 5G network to remote areas in Greece and Cyprus.
The Hellas Sat 3 / Inmarsat S EAN satellite was built by Thales Alenia Space on the Spacebus 4000 C4 platform and launched in June 2017 from Kourou in French Guyana.