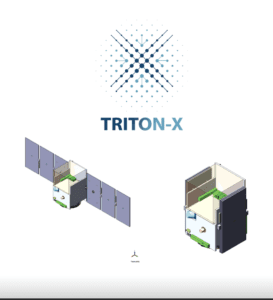 Luxembourg, 27 May 2021. – OHB LuxSpace, a subsidiary of the space and technology group OHB, has signed a contract with the European Space Agency (ESA) to develop the Triton-X Heavy microsatellite platform, OHB said.
Triton-X is a new line of microsatellites with a launch mass of up to 200 kg aimed at enabling affordable satellite constellations in Low Earth Orbit (LEO).
Triton-X leverages efficient manufacturing, assembly and testing processes, OHB said. "In this respect, OHB LuxSpace can draw on experience gained during the implementation of the ESA SAT-AIS mission ESAIL, which was successfully launched in autumn 2020."
A further special feature of the Triton-X platform is its optimisation for rideshare missions, OHB added. "The platform covers state-of-the-art requirements for various commercial and institutional missions, including telecommunications and Earth observation, but also technology testing and demonstrator missions."
The Triton-X platform is to be ready for commercial use by mid-2023.