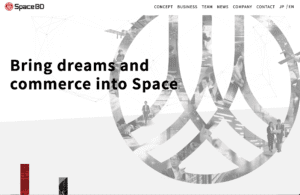 Paris, 11 May 2021. – The Japanese startup Space BD works for JAXA, the space agency, on a protein experiment on the International Space Station (ISS).
The Japanese space startup announced that it has been appointed by the Japan Aerospace Exploration Agency (JAXA) for its  High-Quality Protein Crystal Growth Experiment Service, the company said.
The experiment commercializes the orbital laboratory of Japan's ISS module Kibo.
Space BD wants to utilize Kibo's microgravity environment to grow high-quality protein crystals that are difficult to achieve on the ground. The crystals can elucidate the structure of proteins, the firm said, and "contribute to the development of basic science and the industrial application of various life sciences such as drug discovery".
The cooperation is one of JAXA's privatization initiatives for the utilization of the Japanese ISS module Kibo, Space BD said. The Tokyo-based startup founded in 2017 wants to offer the research service on the ISS "to develop business around the world".