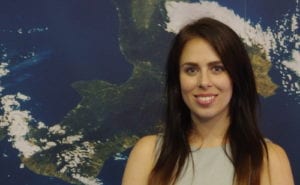 In this week's Space Cafè WebTalk,  Mari Eldholm, the Director of NIFRO, Oslo, Norway, talked about Norway's space ambitions from oil to orbit. 
Norway may not be as famous for its space efforts as its oil and gas sector, but that might be about to change. The Nordic nation has in the past year initiated or moved forward on several ambitious space projects and is in the process of revamping the national ecosystem to promote a strong space economy. Mari Eldholm gave an update on the latest industry, policy and legal news relating to the Norwegian space sector. She referenced to the article, recently published on SpaceWatch.Global – NORWAY'S SPACE AMBITION: FROM OIL TO ORBIT.
Mari also answered relevant questions from the audience.
This Space Cafè WebTalk, held on 17 November 2020, was hosted by Torsten Kriening, publisher of SpaceWatch.Global. 
The Space Cafè WebTalk series is SpaceWatch.Global's innovative webinar platform featuring global space experts.
The complete video can be seen here: