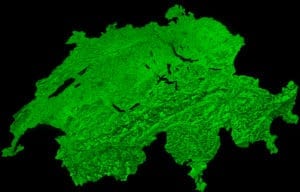 As the current space ecosystem is evolving rapidly and facing new stakes and challenges, various and unexpected study fields are now vital to ensure the continuity of innovative and cutting-edge technologies as well as advanced project management. Switzerland and ESA need new talents to join them on the path towards state-of-the-art space research and operations.
"Be a Star in ESA's Universe" is a unique opportunity for professionals, experts and students to exchange and network. This year, the event will take place online in a new format. Instead of a roadshow and panel discussions in several Swiss universities, five online live events will tackle fields of study playing a key role in the current space ecosystem: cybersecurity, space law, life support, engineering (focus on robotics & photonics) and science (focus on exoplanets). Each event will include a Q&A session to foster interaction between the speakers and participants.
The sessions will be held on the 26-27-28 October and on the 2-3 November 2020 each from 17:00 to 18:30 (GMT+2). The speakers will meet on WebEx and the meeting will be live streamed on the Swiss Space Center YouTube channel where the public will be able to interact and ask questions throughout the event.
Programme and speakers
About
The "Be a Star in ESA's Universe" roadshow has become an annual meeting since 2017. It is usually held in autumn, right before the ESA Young Graduate Trainee job announcements. This years' online edition will allow thematic oriented discussions to address future needs of young professionals at ESA and in Swiss industries as well as attracting not only the usual suspects but also students from other fields of study.
The event is coordinated by the Swiss Space Center in collaboration with ESA and with the support of the Swiss Space Office.
For more information: https://www.spacecenter.ch/activities/events/career/
Follow the live events: Be a Star in ESA's Universe