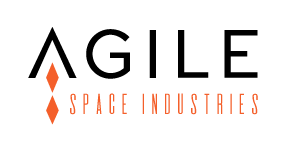 The CORI Innovation Fund (CIF) has announced an investment in Agile Space Industries (Agile), a designer and manufacturer of integrated aerospace propulsion systems and provider of related testing services. CIF is a Qualified Opportunity Fund that invests in high-growth technology companies supporting job creation and revenue generation in small towns across America. The fund is pleased to support Agile, based in Durango, CO, a community that is part of the Center on Rural Innovation's Rural Innovation Network. CIF is participating in this funding round that will provide Agile with capital to expand its additive manufacturing and propulsion testing capabilities.
"Agile is transforming the space propulsion industry and bringing new jobs and economic growth to the Durango community," said Jay Bockhaus, Managing Partner of CIF. "We are excited to participate in funding the company's innovative technology development that significantly reduces time and cost to implementation for specialized space propulsion systems."
Agile designs, manufactures and tests propulsion systems for satellites as well as lunar and inter-planetary spacecraft. Coming from a career in hypergolic propulsion development at Rocketdyne and Boeing, Agile co-founder Daudi Barnes recognized the need for responsive, highly-diagnostic test capabilities for in-space rocket propulsion systems. Intrigued by the potential of additive manufacturing (3-D printing) to lower the cost and lead times of space propulsion systems, Agile began an initiative in 2018 to manufacture and test its own proprietary propulsion systems. The combination of lower cost additive manufacturing and a dedicated test facility allows the company to create and iterate rocket engine prototypes in a matter of months, a fraction of the timeframe of multi-year legacy processes.
Agile co-founder and CEO, Jeffrey Max said, "Agile was founded on the principle of combining focused ambition with mindfully practical expediency. We are grateful for the opportunity to utilize this capital to enhance our infrastructure and hire additional talent to push the limits of functionality and efficiency within the space propulsion industry."
This announcement was made on 28 May 2020.