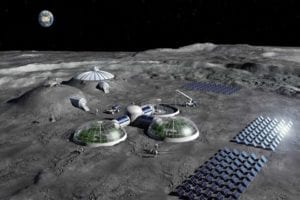 On 6 April 2020, US President Donald J. Trump signed an Executive Order (EO) on Encouraging International Support for the Recovery and Use of Space Resources. This order addresses US policy regarding the recovery and use of resources in outer space, including the Moon and other celestial bodies. Starting today, and over the coming few weeks, SpaceWatch.Global will publish a range of perspectives supporting and opposing the EO from experts around the world. Today's two expert perspectives come from Professor Kazuto Suzuki of Japan (below) and Peter Marquez of the United States (see here).
In your opinion, what is the underlying strategic and economic rationale for President Trump's Executive Order?
The question of planetary resources was already on the table for the Trump administration. The Commercial Space Launch Competitiveness Act of 2015 allows US industries to engage in the commercial exploration and exploitation of space resources. This Executive Order defines the administration's policy in response to that Act.
The Trump administration has launched the Artemis programme, which will include a lunar landing. Initially, it is aiming at a return to the Moon before Chinese astronauts (taikonauts) land on it.  But the lunar landing will have implications for commercial resource extraction. This Executive Order encourages NASA to focus on finding resources on the lunar surface.
The Executive Order explicitly rejects the 1979 Moon Agreement. How do you think this will be received by other countries, particularly other major space powers?
The US has never been a party to the Moon Agreement, and this is and has been well understood by other spacefaring nations. Most of the other spacefaring nations (except for France and India that signed it, but have not ratified the Agreement) are not parties to the Agreement and so I think there is no impact on other major space powers.
Similarly, the Executive Order explicitly rejects the view that space is a Global Commons. What, in your opinion, is the policy rationale behind this claim and, again, how do you think this will be received by other countries?
If the US or any other country defines space as a Global Commons, it is a recognition that the resources available in space (including on the Moon and other celestial bodies) belongs to the commons. As in the case of terrestrial commons such as parks, you are not supposed to extract things from the commons and then own and use it commercially. So, if the US aims to extract resources for commercial purposes it is logical not to recognize space as a Global Commons.
In your view, how likely will this Executive Order "encourage international support for the public and private recovery and use of resources in outer space…?"
The Artemis programme which includes the Lunar Gateway Modules which are an international programme.  ESA, Roscosmos, and the Japan Aerospace Exploration Agency (JAXA) are already committed to the Gateway programme. Japan has already expressed its interest in supporting the lunar landing and in the exploration and exploitation of resources.  Some Japanese companies, such as ispace, are aiming to privately exploit lunar resources. So, I think it is very likely that international partners will support this American endeavor.
Hypothetically assuming that this Executive Order leads to international support, will it make the prospect of commercial space resource extraction closer to reality?
It depends on whether there are enough resources on the lunar surface. Private companies may extract resources but the only buyers could be NASA or international partners that are active on the Moon. I don't think there will be a "market" where private industry can make a profitable business with resources. The only business model that I can think of for the next couple of decades is contracting with national agencies that plan to build permanent bases or carry out continuous activities on the Moon.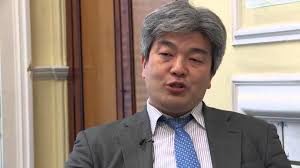 Kazuto Suzuki is Professor of International Politics at the Graduate School of Law of Hokkaido University, Japan. He graduated from the Department of International Relations, Ritsumeikan University, and received his Ph.D. from Sussex European Institute, University of Sussex, England. He has been working on issues related to science and technology, industrial policy, and regulations of the European Union. He worked in the University of Tsukuba from 2000 to 2008, and then moved to Hokkaido University. He has conducted research from an International Political Economy perspective in Space Policy, together with nuclear energy policy (contributed to Independent Investigation Commission of Fukushima nuclear accident), export control policy, science and technology policy, counter-terrorism, and policies on market regulation. A prolific author, his most recent publications include, Regulatory Power of European Union (2012, Japanese) and Space and International Politics (2011, Japanese), and Policy Logics and Institutions of European Space Collaboration (2003).