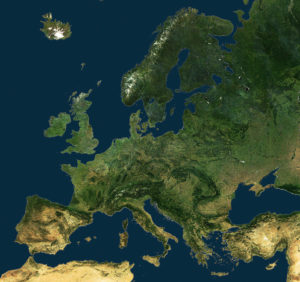 exactEarth Ltd. and Hisdesat have announced that in partnership they have been selected by the European Maritime Safety Agency (EMSA) to provide satellite-AIS data services for a four-year period.
Hisdesat, as prime contractor, will provide EMSA with exactView RT, exactEarth's second-generation real-time satellite-AIS data service. Actual revenues under this framework contract will be determined by the task orders placed by EMSA, which is at their sole discretion, but based on their prior service expenditure history, exactEarth estimates that it could generate revenues of between CAN$5-$7 million for the company over the life of the contract.
"This contract was the result of a competitive tender process, which included both a full technical and commercial evaluation and was open to service providers in the market," said Peter Mabson, President and CEO of exactEarth. "Along with our partner Hisdesat, we are pleased to have been selected by EMSA for this mandate and to be providing satellite-AIS services to this vital maritime organization. We believe that exactView RT's unique real-time service capabilities – and the high reliability and quality of its data – differentiates us in the industry and will help support EMSA's vision and maritime strategy within the EU."
"Hisdesat has been providing high performance satellite AIS services from exactEarth to many European agencies over the past seven years and we are very pleased to have been selected by EMSA for this important contract," said Miguel Angel Garcia Primo, CEO of Hisdesat. "exactEarth's industry leading real-time satellite-AIS service is a natural complement to Hisdesat's advanced maritime domain awareness capabilities utilizing our Paz radar satellite and we look forward to continuing to provide leading satellite maritime services to EMSA and other global customers."
Satellite-AIS is a navigational safety system by which ships relay information regarding their identity, position, speed and heading that is then captured by a satellite constellation, such as exactView RT. exactView RT consists of 58 operational satellite payloads and seven orbital spares that annually track a population of more than 600,000 unique vessels worldwide and generate real-time Average Global Revisit rates. In addition, a unique inter-satellite relay link guarantees download and delivery to EMSA of the AIS positions with an average latency of less than one minute after the message has been sent by the vessel.