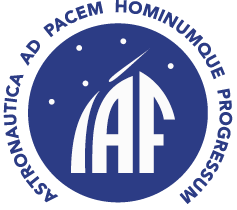 The International Astronautical Federation (IAF) attended the 12th European Space Conference in Brussels on Tuesday 21 January 2020. The conference, an initiative under the High Patronage of the European Parliament and of the Ministry of Foreign Affairs, Kingdom of Belgium, converged on the topic 'New Decade, Global Ambition: Growth, Climate, Security and Defence'. A theme in line with the IAF Global Advocacy Agenda 2019-2022 presented by Pascale Ehrenfreund, attending the Space Policy Conference for the first time in her new capacity as IAF President. Her newly launched Agenda will focus on supporting and facilitating Global Space Governance, stimulating and propelling Global Space Economy, influencing and fostering Global Space Advocacy and was presented during the high-level luncheon jointly offered by IAF and CNES.
Attending the IAF/CNES luncheon on behalf of the Commissioner for Internal Market Thierry Breton, was his head of Cabinet, Valère Moutarlier. He focused his remarks on the "new impetus" of space and on the importance of European leadership in the global space efforts.
In her speech, the IAF President invited the European Commission and Parliament to collaborate with the IAF in reaching ambitious objectives for the benefit of, not only Europe, but of global society as a whole: "together we will be able to respond to the global challenges ahead of us".
IAF Honorary Ambassador and CNES President Jean-Yves Le Gall agreed with what was previously said, insisting that: "the question of assuring a sustainable space economy is a major issue even beyond our borders. We should continue raising awareness about space activities and encouraging cooperation wherever possible".