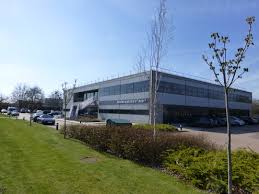 TriSept Corporation, a leading provider of launch integration management services for commercial and government missions, has signed a comprehensive teaming agreement with Satellite Applications Catapult, to explore and accelerate new innovations, missions and space access across the burgeoning UK space industry and beyond.
Satellite Applications Catapult, part of The Catapult network and one of dozens of innovative firms based at the Harwell Space Cluster, provides world-leading facilities and expertise for the benefit of the UK space sector.
TriSept also announced its alliance with SA Catapult includes a full-time presence on the Harwell campus, where TriSept will expand its global launch integration services business in 2020.
As part of the collaborative alliance, the two companies will leverage their complementary strengths to package TriSept's deep launch integration, planning, engineering and brokerage competencies with Catapult's engineering expertise and growing test, clean room and logistics coordination facilities. Together, the duo expects to build a mission manifest for new vertical and horizontal launch sites in England and Scotland.
"TriSept is going global to help drive space access in promising new space markets like the UK, where we can join our proven and trusted launch integration and brokerage skillset with incredibly innovative companies like Catapult to contribute to new possibilities in space," said Rob Spicer, TriSept President and CEO.
"By launching our international presence with Catapult within the Harwell Space Cluster, TriSept is extremely well positioned to broker and support exciting new missions in the UK. Our partnership with Catapult will ultimately have a significant impact on the traditional and new space industries in the UK, Europe, and the US."
TriSept has enabled the launch of more than 200 satellites on 70 different missions and 20 different launch vehicles from 13 launch sites around the world, including the NASA VCLS ELaNa XIX mission that lifted 10 CubeSats into orbit aboard the Rocket Lab Electron from Mahia, New Zealand in December of last year.
Satellite Applications Catapult is keenly focused on driving new space infrastructure and applications that support and accelerate the growth of the UK space industry, projected to capture a 10% share of the global space market by 2030.
"This collaborative partnership between Catapult and TriSept is a significant milestone in our overall mission to stimulate innovation and economic growth across the UK space industry," said Stuart Martin, CEO of the Satellite Applications Catapult.
"TriSept's decades of launch integration and brokerage experience combined with our rapid-prototyping, manufacturing and testing facilities will bring unparalleled benefits to the burgeoning UK space market. We look forward to this alliance taking shape and making a difference across the space sector."