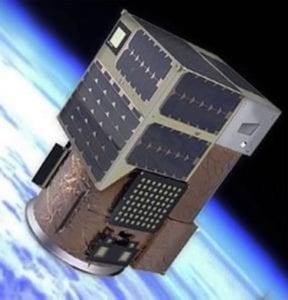 Satellogic, the world's first vertically integrated geospatial analytics company, has announced that they have partnered with ABDAS, based in Henan Province, China, to deliver exclusive access to a dedicated constellation of satellites. The total amount of the agreement is more than U.S.$38 million.
As a result of this agreement, ABDAS will have access to a fleet of satellites, which provides them with multispectral imagery from monthly remapping of sites they define within Henan Province. Future satellites launched by Satellogic may be added to the constellation, and today's agreement includes dedicated launches – coordinated by Satellogic – for fleet deployment and expansion. The partnership also gives ABDAS access to a dedicated platform for satellite tasking, as well as a private cloud for processing, cataloging, and storing images.
"The commitment of Henan Government to embrace innovations in space technology, aid development, and propel forward the competitiveness of its industry serves as a source of inspiration," said Emiliano Kargieman, CEO of Satellogic. "We're honored to be partnering with ABDAS to build turn-key infrastructure for the collection, analysis, and implementation of insights from Earth Observation that has the ability to strengthen and support key policy decisions in Henan Province."
ABDAS will have complete operational control of tasking the satellites that comprise their dedicated constellations within Henan Province. While Satellogic's partners can leverage Satellogic's in-house data-science capabilities, ABDAS will conduct their own analyses of the images their dedicated constellation collects.
"As we develop new capabilities and technologies, we seek above all to promote open collaboration and innovation capable of supporting key needs, and Satellogic is a good partner to offer reliable remote sensing imagery," said Mr. Liu Hui, CEO of ABDAS. "We hope to carry out all-round cooperation with Satellogic in many fields such as satellite development, ground reception, and big data application."
Today, less than a third of the countries in the world have their own satellites orbiting the Earth, limiting their ability to capture data about their policy implementation and infrastructure. ABDAS's partnership with Satellogic offers them access to geospatial analytics and insights that contribute to strategic interests, with no capital outlay and no technical or operational risks.
In addition to Dedicated Satellite Constellations, Satellogic's team of world-class data scientists also leverages its current fleet of spacecraft to deliver planetary-scale insights and solutions for a variety of industries, including agriculture, forestry, oil and gas, and finance and insurance. Using their Earth Observation Satellite Constellation, Satellogic will be able to remap the planet at one meter of resolution every week and dramatically reduce the cost of high-frequency geospatial analytics.
Founded in 2010, Satellogic's headquarters and R&D facility is located in Buenos Aires, Argentina. Their satellite Assembly, Integration and Test (AIT) facility is located in Montevideo, Uruguay. Other divisions include a data-technology center in Barcelona, Spain; a product-development center in Tel Aviv, Israel; and a business development center in Miami, USA. Satellogic China focuses on exclusive constellation customization, data services, and industrial applications.