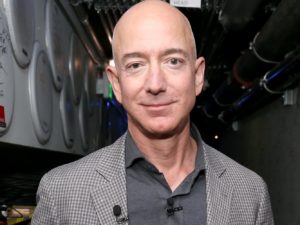 Online retail and cloud computing giant Amazon is likely joining the satellite communications mega-constellation competition according to filings made at the International Telecommunication Union (ITU) on its behalf by the U.S. Federal Communications Commission (FCC), GeekWire.com reports.
The proposed mega-constellation is dubbed Project Kuiper and will, if it goes ahead, consist of 3,236 satellites in low-Earth orbit, with 784 satellites in orbit at 590 kilometres altitude; 1,296 satellites in orbit at 610km. altitude; and 1,156 satellites in orbit at 630km. altitude.
According to GeekWire.com, Amazon's Project Kuiper will provide low-latency satellite broadband coverage for all locations in between 56 degrees north and 56 degrees south.
"Project Kuiper is a new initiative to launch a constellation of low Earth orbit satellites that will provide low-latency, high-speed broadband connectivity to unserved and underserved communities around the world…This is a long-term project that envisions serving tens of millions of people who lack basic access to broadband internet. We look forward to partnering on this initiative with companies that share this common vision," an Amazon spokesperson told GeekWire's Alan Boyle in an emailed statement on 4 April 2019.
The Amazon spokesperson apparently did not provide any further details about Project Kuiper, such as timelines, cost, satellite manufacturers, and proposed cost of service. Amazon have, however, created a subsidiary company in Washington, DC, called Kuiper Systems LLC, though it is believed that the ultimate constellation will be branded under some other name.
The entry of Amazon into the growing commercial satellite communications LEO mega-constellation competition will probably intensify rivalries with companies such as SpaceX's StarLink, OneWeb, Canada's TeleSat, and LeoSat, among other proposed low-latency satellite broadband services.
Amazon's deep pockets might well force other companies, including ones with satellites already in orbit, to either consolidate or drop out of the competition altogether.
In their emailed statement to GeekWire's Boyle, the Amazon spokesperson did not confirm that the proposed Project Kuiper will use Amazon owner Jeff Bezos' Blue Origin launch vehicles to loft the mega-constellation to LEO.
"We will of course look at all options," Amazon's spokesperson said.