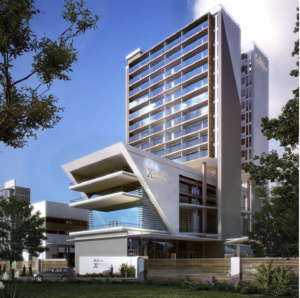 By Blaine Curcio and Tianyi Lan
China's recently-rising space industry has caught a huge number of headlines and generated much buzz, including several articles written for this column. For good reason, this has taken many headlines. But a different type of space-related industry has seen Chinese presence abroad for some time—that is, the satellite broadcast industry. While limited at home due to regulation, Chinese companies have increasingly been moving abroad with their content, manifesting in a variety of different ways. The launch of China Central Television's (CCTV) satellite services in United States during 1992, has paved a way for the expansion of Chinese satellite services in the overseas market. Of all the overseas markets, the satellite services offered by China in the African continent and its steady expansion on the lines of the Belt and Road Initiative (BRI) is proof that the country has the potential to level-up with some of the well-known broadcasting players in the global market.
Chinese Domestic Market Limitations
The satellite broadcasting market in China is lagging in revenues and popularity as compared to its overseas market. One of the major reasons behind this is the government restrictions on broadcasting limited satellite content in China. Though the government policy implications have put constraints on satellite content, the provincial satellite channels are doing extremely well by generating millions of dollars of revenues through the advertising industry.
Each Chinese province has at least one provincial TV channel, with most of these being broadcast via ChinaSat. While most of the channels are believed to be losing money, Beijing TV, Hunan TV, Dragon TV, Jiangsu TV and Zhejiang TV are some of the well-known satellite channels in China that have experienced a healthy growth in revenue through advertisers. Though satellite TV is not dominant in China, many of the content producers pay them as high as U.S.$100 million to broadcast their respective TV shows. The end consumer now prefers mostly the online platforms; hence Internet Protocol TV (IPTV) is more in demand while satellite Pay TV has overall attracted 26 million subscribers in 2017.
Since the current age of technology has allowed numerous platforms to publish video content, the Chinese market scenario is also quite diverse in terms of content consumption through numerous online platforms. At the back of the line, illegal satellite content is also widely available due to the signals of Chinese satellite services in neighboring countries like Indonesia and Malaysia.
International Chinese Satellite TV Services
Chinese broadcasters—both state-owned and private—have for some time offered various satellite services in developing countries around the world. The deepening of Chinese government partnerships with African countries continue to this date and Chinese satellite TV services in Africa have paved a way for the regional development of the continent. This has taken place primarily through private company StarTimes, but also through other smaller companies and various government initiatives.
The Chinese government's goal of providing access to satellite TV for 10,000 villages in 30 African countries has been moving forward at different paces in different countries, but overall is continuing to increase Chinese dominance in the African continent, particularly at the low-middle end of the market. The Ten Thousand Villages Project is worth U.S.$10 million, and on the ground is being spearheaded by StarTimes, a leading electronic and media company based in China. The company has already completed the satellite TV connection of around 300 villages in Ghana and 500 in Uganda. StarTimes has created a huge impact on the African population by providing them with diverse and flexible satellite TV services. The services include 480 channels with around 10 different local and international languages. The company has also paved the way for social development in the African region by creating more than 50,000 jobs in Africa. Before rising as a leading satellite TV player in Africa, in 2016 the Pakistan Electronic Media Regulatory Authority (PEMRA) selected StarTimes as one of the companies to distribute Direct-To-Home (DTH) services in Africa.
The Chinese Global Television Network (CGTN), is one of the more famous international Chinese news channels operating via satellite and terrestrial with a variety of languages like English, French, Arabic, Russian, and Spanish. CGTN Africa maintains a significant presence in Nairobi, Kenya, which provides English news content across the continent. In Africa, CGTN has more than 20 correspondents in multiple countries and has been managing the comprehensive news content delivery smoothly in the continent. The CGTN is owned by CCTV and operates as one of the dominant Chinese players on a global scale. The CGTN can be viewed in more than 100 countries due to its free-to-air signals. This flexibility of multiple languages and free-to-air signals has brought quite a lot popularity to CGTN. The company now also features its content on IPTV.
The expansion of Chinese satellite TV in the overseas market can be viewed from different angles of socio-economic benefits for both China and partnering nations. They key point of China being one of the biggest game changers in Africa is the low-cost services offered by Chinese companies. Earlier, the equipment installation and monthly subscription of satellite TV in Africa was more than U.S.$200, while today the total cost sums up to as low as U.S.$15. The African region has long waited for such low-cost services with both Chinese and non-Chinese content being aired in the region and therefore China continues to expand its services in Africa. At the same time, China is certainly able to improve its cultural capital and its soft power in Sub-Saharan Africa through its broadcast of content, and companies such as StarTimes (which itself has more than 7 million satellite TV subscribers in Africa) can be commercially successful.
Future Scope of Chinese Satellite Broadcasting Industry
Chinese companies are not only focusing on satellite TV but are also creating new markets through alternative content platforms like IPTV. With the availability of multiple online content platforms like Over-the-Top (OTT) and IPTV, the service providers sector is progressing towards a new era of technology. Earlier, the broadcasting sector was only using satellite and cable television as the only medium to deliver their video content. Whereas now the content producers have the flexibility to choose content relevant platforms to deliver their services online. Ultimately, this will be an important question in assessing the future of Chinese content being sent abroad. The Chinese domestic content ecosystem has rapidly converged with the Chinese domestic mobile ecosystem—a huge percentage of content is consumed on mobile devices, paid for on mobile devices (like paying for a movie for U.S.$2 on WeChat and downloading it on your mobile). In the developing world, mobile infrastructure is significantly less developed, making a full import of the Chinese content ecosystem difficult, but there will inevitably be some overlap of technologies or content consumption methods that are brought from China to the developing world.
Overall, it is likely that Chinese content companies will continue to find success abroad, particularly in the Belt and Road Regions (basically the entire developing world plus Eastern Europe, but not including Latin America). DTH platforms such as StarTimes and similar companies have captured a good share of the lower-middle end of the market, and have moved towards partnering with local startup platforms to help them become more established, a way of ensuring that StarTimes maintains a stake in any significant local competitors. Broadcasters like CGTN will likely continue to grow in importance due to continued state funding and, in parts of the world, increasing real demand for Chinese content.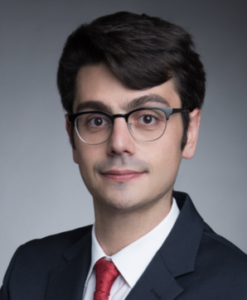 Blaine Curcio is the founder and owner of Orbital Gateway Consulting, a boutique market research and consulting firm focusing on emerging commercial opportunities in space and satellite industry, as well as the Chinese space/satcom market. Blaine is also a senior affiliate consultant for Euroconsult, and is based in Hong Kong. Blaine can be contacted at: [email protected]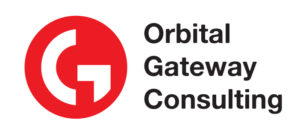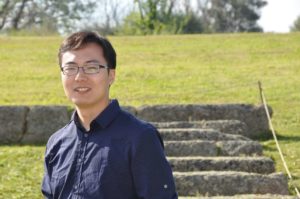 Tianyi Lan is the founder and CEO of Ultimate Blue Nebula Co. Ltd., a space and satellite consulting company. Tianyi is also the CEO of SpaceKey and was formerly an engineer at the China Academy of Space Technology (CAST). Tianyi Lan is based in Beijing. Tianyi can be contacted at: [email protected]