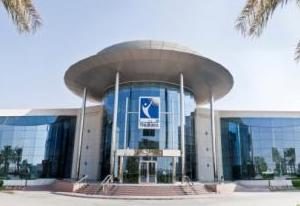 Yahsat, the leading commercial satellite communications company in the United Arab Emirates, has revealed that it is examining options for procuring two replacement GEO communications satellites for its recently acquired Thuraya mobile satellite communications subsidiary.
Senior executives from both Yahsat and Thuraya are hoping to place the order for the the two satellites by the end of 2019 so that they can continue to provide L-band communications services to an estimated 300,000 Thuraya customers, according to reporting by Caleb Henry of Space News on 31 October 2018.
In 2016 Thuraya – then an independent company – had announced plans to buy two replacements for its ageing L-band Thuraya-2 and Thuraya-3 GEO satellites. The replacement satellites are supposed to be more powerful than their predecessors and provide both L-band and Ka-band communications to customers.
Those plans were since put on hold after a change in executive leadership at Thuraya and funding delays throughout 2017. In August 2018 Thuraya was acquired by Yahsat, which in turn is owned by the large Abu Dhabi investment arm, Mubadala Investment Company. With Mubadala's extensive capital, Yahsat is now in a position to fund the two replacement satellites for Thuraya.
Executives, however, have said that the conceptual thinking for the two replacement satellites will not be the same as that in 2016, with the replacement satellites positioned such that they will deepen, rather than expand, Thuraya's L-band coverage. Additionally, given Yahsat's core competency in Ka-band, the new thinking is that the replacement satellites should capitalize on the signal strength of Thuraya's L-band coverage while combining the high throughput of Yahsat's Ka-band coverage.
This will likely mean a new range of products that are able to switch between L- and Ka-bands and give both Thuraya and Yahsat customers a seamless experience on just one device.