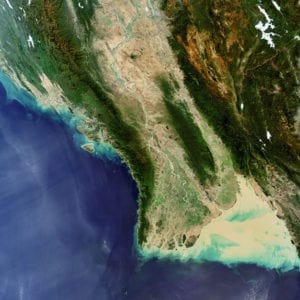 China and Myanmar held their first science and technology cooperation meeting in Yangon, where they established a joint radar and satellite communications laboratory as part of the nascent China-Myanmar Economic Corridor, a part of the Chinese-led Belt and Road Initiative (BRI).
This meeting marks a new stage in science and technology cooperation between China and Myanmar and will lay a solid foundation for comprehensive cooperation in science and technology between the two countries, Counselor of the Chinese embassy in Myanmar Yang Shouzheng said, according to a report in Xinhua.
"The strong momentum of China-Myanmar science and technology cooperation will provide strong support for the construction of the China-Myanmar economic corridor," Yang continued.
The goal of the cooperation meetings is to strengthen partnerships between China and Myanmar in research, human resource development, and technology transfer for promoting sustainable development.
79 young Myanmar scientists have been working in China for a short period, accounting for 70 percent of all scientists from the Association of Southeast Asian Nations (ASEAN) countries working in China. More than 200 Myanmar scientific and technical personnel have also been sent to China for training thus far
U Win Maw Tun , Myanmar's Deputy Minister of Education, expressed hope that the Myanmar-China Technology Transfer Centre, which will soon be opened, could further enhance bilateral cooperation in the field.