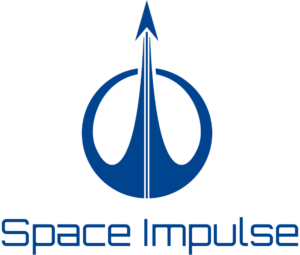 Space industry startup, Space Impulse, has assembled a team of veteran technologists and orbital-class aerospace leaders with a mission to lower costs and accelerate times to orbit by streamlining supply chain integration on a comprehensive, global business-to-business (B2B) platform.
The platform is designed specifically to address the challenges of complex, high-stakes sourcing, procurement, and fulfillment processes that ensure the movement of people and cargo safely along the path connecting Earth and space. By taking advantage of blockchain and smart contract technologies, the platform solves key issues of security, verification, coordination, trust, and privacy that bind the highly interdependent exchanges of value along that path.
Space Impulse transactions will be executed in an Ethereum-protocol "utility token" called Plasma that was developed specifically for the Space Impulse platform. However, parties to any given transaction will have the ability to transact in fiat currencies (with Plasma performing the execution in the background) or with Plasma itself, in each case implementing the smart-contract functionality of the Ethereum blockchain.
Ethereum is an extension of blockchain technology functioning since 2014 to provide mechanisms for trust and guarantee that can be independent of third-party mediation. For example, it can be used as an escrow to confirm and reserve a potential buyer's allocation of funds for any purpose, or guarantee automatic return of funds to buyers when a seller's funding goal isn't met. Independence from mediation in these processes also translates to reduced transaction fees.
Space Impulse founder Rabi Boundi developed the Plasma-powered B2B marketplace concept while leading a successful software applications company he founded in 2010 called Movin'App, which grew to more than 35 million downloads in 7 years.
"I began exploring distributed applications (dApps) and smart contract solutions with my colleagues as soon as they were a thing," said Boundi. "A lot of people in my business network shared an ambition for leadership in a new economy made possible by blockchain technology, and a select few also shared my great passion for all things space."
Space Impulse was founded in 2017 when the problem and solution became clear.
"Typical projects in this industry ultimately converge on a singular, mission-defining event, such as placing a satellite in its designated orbit," explained Boundi, "but hundreds of specialized and highly sensitive transactions that happen before and after these events are critical to their success."
"The problem is that these transactions, and the bids and negotiations that precede them, are time-consuming, largely inefficient, and overly vulnerable to errors and misunderstandings. A great deal of effort goes into procedures for establishing trust. And all of this means a huge impact on time and cost. The need for our B2B marketplace solution is especially compelling when you consider that some 6,000 satellites are expected to be launched into orbit in the next ten years. Many of these satellites will involve owners and a wide range of other stakeholders who are engaging directly in the space business for their very first time."
Companies and institutions with space related agendas are newly entering the market almost daily. Morgan Stanley recently reported that the global space industry stood at U.S.$348 billion in 2017. Billions in investment and hundreds of new entrants every year are expected to sustain industry CAGR at 5.6% through 2028. Total market size is expected to be U.S.$1.1 trillion by 2040, and more than double that by 2050.
"The key to the success of the Space Impulse platform, especially at first, will be to show immediate value for minimal participation," said Boundi. "We will make it extremely easy to sign up, at no cost, and at the same time compelling to use the platform tools to engage, negotiate, and transact with other members. The power and convenience of the platform will be a reward in itself, but further incentives for working within the system will include reputation-building and ratings, and ways to save on typical transaction fees."
The Space Impulse platform will be first in the industry to provide a robust marketplace for all roles in the extended network of companies and institutions that work along the Earth/space interface. This includes launchers, integrators, insurers, certifiers, engineers, shippers, legal, and more. It is being developed as an open-source project and will be the first to offer the industry online tools such as Request for Proposals (RFP) management and bidding, project management and integration, super low-cost blockchain-powered escrow, and more, in a unified platform.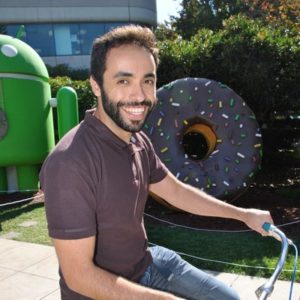 The Plasma token is currently available for purchase through Space Impulse's initial coin offering (ICO) presale, ending 31 October 2018, which will fund part of the platform development along with VC investment, targeting functional availability for early adopters in H1 2019.
"The Space Impulse vision is a thriving and expanding space industry ecosystem supported by an efficient, robust, and dedicated marketplace with industry-specific functions," said Boundi. "By reducing costs and times to orbit, we will help to clear and widen the pathway linking Earth and space, and, further over the horizon, I can imagine the vision will be complete when Plasma becomes the 'gold standard' for transactions within off-planet economies that will someday emerge in places like Mars and the Moon."
Space Impulse was founded with a mission to lower space industry costs and accelerate times to orbit on a global B2B e-marketplace platform. The platform applies the security, transparency, and standardization advantages of blockchain and smart-contract technology to streamline industry supply chain integration. By fulfilling this mission, the company will help to clear and widen the pathway linking Earth and space, and empower a thriving and expanding space industry ecosystem.