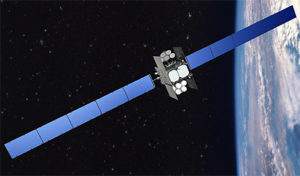 The Australian Defence Force (ADF) has started work on the construction of a new satellite ground station at Kapooka in New South Wales, Australia, as part of the ground segment of the Wideband Global SATCOM military satellite communications capability.
The Wideband Global SATCOM system (WGS) is a high capacity satellite communications system used in partnership by the United States Department of Defense (DoD) and the Australian Department of Defence.
Expected to be completed in 2021, the new site is being supported by Northrop Grumman and Viasat under an AUS$24 million (U.S.$17.3 million) investment.
The first sod was turned over by Michael McCormack, Australian Deputy Prime Minister and Member of Parliament for Riverina, on 28 September 2018, kicking off the development of the new Defence Satellite Ground Station under the Wideband Satellite Capability project.
"The construction will be a boon for the Wagga Wagga region's economy as this AUS$24 million investment means goods and services can be sourced from local businesses throughout the construction phase and ongoing maintenance jobs," McCormack said.
"This is a wonderful result for the Riverina and Kapooka Army Base to remain a vital cog in Australia's defence force network into the future," he added.
The new ground station is expected to provide site and frequency redundancy for WGS satellites that are visible from mainland Australia, and is part of a wider AUS$220 million (U.S.$155.6 million) effort to improve the communications capability of the ADF, while also creating local jobs during construction.
The constellation of WGS satellites increases the communications capabilities of the militaries of the United States, Australia, and Canada by providing additional bandwidth and communications capabilities for tactical command and control, communications, and computers; intelligence, surveillance, and reconnaissance (C4ISR); battle management; and combat support information.
Canada is the most recent country to sign up to the allied WGS MILSATCOM consortium.