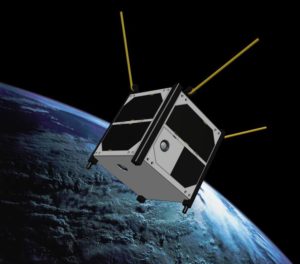 Spire Global, the New Space company that provides meteorological, maritime, and aviation awareness data from low-Earth orbit, has selected Arianespace's Vega launch vehicle to loft its LEMUR-2 Cubesats.
The multi-launch contract will cover a significant number of CubeSats to be launched on Vega as part of the Small Spacecraft Mission Service Proof Of Concept (POC) flight in 2019, as well as options on subsequent Vega flights.
"We are thrilled to have Spire on board the POC flight of Vega's Small Spacecraft Mission Service dispenser, which shows Arianespace's continuous commitment to increased access to space for the growing small satellite market," said Arianespace CEO Stephane Israel, quoted in a report in SpaceDaily. "The Vega launch vehicle offers a flexible solution for this burgeoning segment of the industry."
Spire has quickly become an important leader in the New Space community, placing more than 80 satellites into orbit over the past four years.
Spire's nanosatellites, built in-house by Spire using its LEMUR-2 CubeSat platform, will weigh approximately 5 kg. at launch and are designed to have a nominal service life of two to three years once positioned in a Sun-synchronous orbit at 500 km. Each satellite carries multiple sensors, making them capable of performing data collection for all of Spire's data products.
The Vega Proof of Concept (POC) flight is the first of the Small Spacecraft Mission Service (SSMS); a program initiated in 2016 by the European Space Agency (ESA), with the contribution of the European Commission. Its purpose is to address the growing microsatellite market, for both institutional and commercial needs, via a new rideshare concept on the Vega light-lift launcher.
Vega is part of the Arianespace launcher family, which also includes the heavy-lift Ariane 5 and the medium-lift Soyuz, all of which are operated from the Kourou Space Centre in French Guiana. Avio, based in Colleferro, Italy, is Vega's industrial prime contractor.