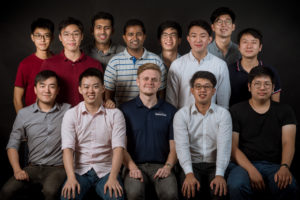 From March 12-15, SpaceWatch Global attended the Satellite 2018 event held in Washington, D.C. One of the features of the event that also ran last year, was 'Startup Space', a competition that sees 20 NewSpace new entrants, given 5 minutes to pitch their business to a panel of highly accomplished space professionals, investors, thought leaders, and fellow entrepreneurs. During the day-long event, we came across Equatorial Space Industries, which is developing the Volans launcher, capable of delivering 35-70Kg of payload for under $1m. This team of 15, based in Singapore, are looking to change the economics of getting small satellites to space and to providing much-needed dedicated launches to a small satellite market in need. SpaceWatch.Global Editor-in-Chief Helen Jameson, caught up with Equatorial Space Industries' CEO, Simon Gwozdz, to find out more.
Tell us about how it all started last year? What was the genesis of Equatorial Space Industries?

Together with my co-founders, we have thought of entering the New Space field for a few years. I've been learning the science and engineering behind astronautics, and networked with the local industry prior to that. Eventually, the vision of developing one of the smallest launchers ever crystallised and we haven't been looking back since.
We heard in detail from smallsat operators at Satellite 2018 about their struggle to secure a launch and the fact that they literally are forced to take what they can get. Why do you think there is such a lack of launches available for smallsats?
It's quite literally rocket science – and development of new launch vehicles requires a great variety of expertise, quite a bit of resources and very special team chemistry, pun not intended. We do naturally see some success stories, starting with Rocket Lab, and we will definitely see more in the coming years.
Tell us about your launch vehicle and its unique features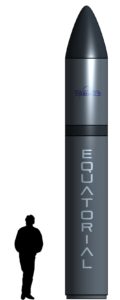 The Volans, as we have called it, is a two-stage hybrid launcher capable of delivering between 35-70kg of payload into LEO, depending on inclination. It is being designed to support all major nano-and-microsat interfaces. It is therefore small enough to allow dedicated launches of 2-3 6U cubesats at a time, at a flexible schedule in order to deploy large constellations fast and without resorting to time-or-propellant inefficient phasing techniques. Aside from using liquid oxygen, we chose pretty much the simplest technological solutions conceivable to keep our costs down.
Where will your launches operate from?
We are looking at a few prospective locations within Southeast Asia, and are in direct contact with relevant parties in respective countries. All these sites will support equatorial and polar launches and anything in between.
How will you keep the launch costs down for small satellite operators? You have been very open about your launch prices. Do you think you will be able to meet these price points when the system comes into operation in 2019?
We do believe transparent and reasonable launch prices are critical for sustainability of the entire industry, and to open up a whole new world of opportunity to satellite developers. We are really going for economies of scale in our case – mass production of extremely simple rockets designed for easy operations. We are confident we can ramp up the production within a year from the test flight and hit such attractive price points.
There are a lot of launch vehicles specifically being developed for the small satellite industry. Why will yours succeed?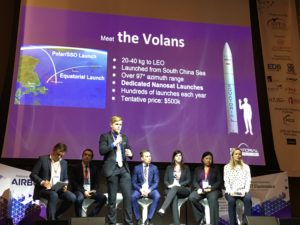 Volans will be smaller than vast majority of small launchers, and in tandem with its hybrid engines it will be affordable to manufacture, transport and operate. Its size will also enable dedicated launches at a time when cubesat operators are still forced into ride sharing, even by the small launcher industry. At the same time, our fantastic home location will allow a very high azimuth range – covering both equatorial and polar inclinations. All of these make for a pretty compelling package.
How long will it take to prepare for a launch so that you can maintain the frequent launch cycles?
In order for our business model to work out, we need a very high frequency of launches. I can't share the exact number just yet, but we hope to hit a weekly cadence in our first year, possibly with multiple launches per day soon after.
What level of interest have you experienced so far and do you have potential customers lined up?
We have been inundated with interest, be it from media, industry groups and prospective clients. After all, rocketry retains its coolness while becoming more accessible than ever and the same excitement is palpable in Southeast Asia where we operate from. We have, in fact, interest in collaboration even beyond our first launch vehicle from many companies, but I won't be able to share more details just yet!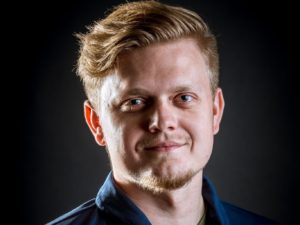 Finally, can you please tell us about the timeline of milestones you will be looking to achieve as you aim to begin commercial service next year? Is this sufficient time in which to finalise the system?
We are currently working on a scaled-down prototype of our liquid oxygen and paraffin engine, as we have completed our 'warm up' with simpler setups. Once we get that down, we plan to move on to the full-size prototype in August or thereabouts. Many of the other systems are already either in place or under advanced development, including our thrust vectoring system. Naturally, delays may happen, but the end of 2019 for first revenue flights is perfectly feasible for a system this simple and compact!
SpaceWatch.Global thanks Simon Gwozdz of Equatorial Space Industries for the interview.