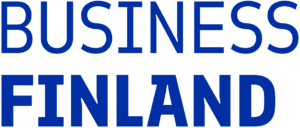 Angry Birds, Nokia, IRC.
Other than being the best in their given fields, what's the one thing that these companies have in common?
If you haven't guessed it from the title, the innovation behind the most downloadable mobile game, the most durable phone and the first online group chat all emerged from a small country in the North – Finland.
How did a country with a population of merely 4.5 million manage to top the charts in tech entrepreneurship and innovation? In order to flourish, dragons require conditions favourable for their steady development and growth – let's explore what Finland has in place to groom the next space dragon.
Rich history in space research
The history of Finnish Space dates back to 1871, when first attempts to study the Northern Lights occurred. Back then, Finnish geophysicist Selim Lemström endeavoured to replicate the Northern Lights in the lab, and according to Wikipedia, some of his experiments were comparable to those of Nikola Tesla. Today, Finnish scientists continue their contribution to space research. Besides participating in major European space missions, they are also designing and launching satellites, all while spinning out multi-million dollar companies.
Finnish space research focuses on areas unique to its geographical location. The biggest highlights of Finnish NewSpace technology and research are light structures, electronics, software, microwave and X-ray technology, atmospheric sensors, ozone detection, space weather and Earth observation related especially to forestry, ice, snow cover and the open sea.
Studying and doing research in Finland is a piece of cake. The development of modern facilities supports an excellent higher education system, making it very attractive for international PhD students. The majority of Finns speak English and Finnish universities offer a large number of English-taught degree programmes.
Various Funding Options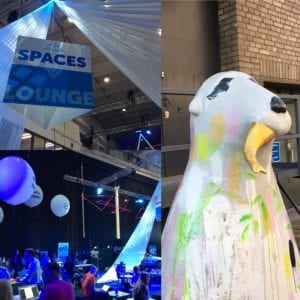 Having topped the global innovation index for several years in a row, Finland is a great place to start a business. The stable economic situation and established business environment here provide a steady and secure ground for starting a company and expanding it internationally with various funding options.
According to Rafal Modrzewski – CEO of ICEYE, a Finnish NewSpace miracle in the field of SAR (synthetic-aperture radar) technology – having access to capital is essential for anyone starting a new space venture.
"Anything that requires sending stuff into space requires significant investment. The best way to fund your space startup is to use both public and private money. The former is important as in the end, you are serving the general public – through governments. But the latter is faster to get."
What started out as a university project grew into a global business with the help of Finland's public funding agency, Business Finland, and private Finnish and foreign VCs. To date, the total funding of the company is estimated at $65.1M.
Finally, Finland offers start-up visas to foreign startup entrepreneurs. Start-up entrepreneurs can move here and work in the country for at least 2 years while enjoying a number of benefits and funding options available for local start-ups, including those specifically designed for NewSpace companies. For example, Business Finland's New Space Economy programme offers funding, networks and internationalisation services for developing global space businesses.
In addition to that, NewSpace entrepreneurs have the opportunity to join the European Space Agency's Business Incubation Centers (ESA BIC). ESA BIC's purpose is to help small teams form a solid business case and give them access to the relevant technology and business contacts within the Agency.
Finland also plays host to international tech events such as Slush, Nordic Business Forum and Arctic15, which welcome top names in entrepreneurship and innovation every year. For many entrepreneurs from the region, it is an efficient way to connect with the startup ecosystem and meet investors, business partners and journalists.
The locals like to say that Finland is a club – and in many ways, it is. Because of its small size, everyone is just one handshake away.
Talent and Mindset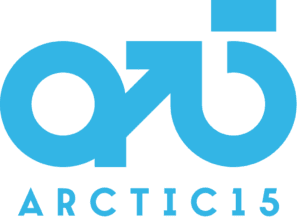 As we have already established, dragons thrive in very special conditions. Most of such conditions spring from a balanced lifestyle that Finnish people harmoniously integrate into their workplace. In order to be successful, a business requires a highly skilled team that is able to work efficiently regardless of the circumstances. A great education system, hand in hand with a liberal work culture, creates a splendid environment for new space companies to grow both externally and internally.
Finland has been in the space business for a long time, but its achievements were rather invisible. It was only in the last couple of years that Finnish companies started making its way towards the stars. The new generation of companies is paving the way for new space dragons. Maybe the next one will be yours?
Networking startup conference Arctic15 is covering the new space economy on June 5-6 in Helsinki. Come see for yourself what Finnish new space has to offer at New Space Economy track brought by Business Finland!