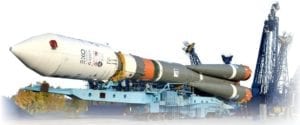 Berlin, 29 September 2020. – The rideshare specialist Exolaunch has successfully sent a cluster of 15 small satellites into space, the Berlin-based start-up announced.
The mission dubbed Wanderlust (Desire to Travel) lifted off on a Soyuz-2 rocket from the Russian Plesetsk cosmodrome. It delivered three microsatellites and 12 nanosatellites for commercial, governmental and scientific use into a sun-synchronous orbit (575 km). Exolaunch has now deployed over 100 satellites.
The Wanderlust mission deployed payloads for customers from Europe, Canada, the UAE and the U.S. It provided launch, deployment, mission management and integration services to Kepler Communications, Spire Global, the UAE Space Agency, Technische Universität Berlin, Würzburg Center for Telematics and two unnamed commercial customers.
The 15 small satellites have various missions, including Internet of Things (IoT), Earth observation, airplane and ship tracking, radio occultation measurements, greenhouse gas monitoring, scientific experiments and new technology demonstration, Exolaunch said.