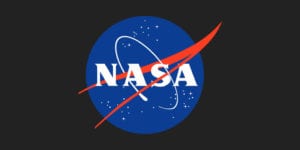 Berlin, 29 September 2020. – NASA and SpaceX will send four astronauts from the U.S. and Japan to the International Space Station (ISS) on 31 October.
This is the first NASA-certified commercial flight of an international crew from American soil, the agency said. The astronauts will fly from Cape Canaveral in Florida in a Dragon spacecraft and on a Falcon 9 rocket from SpaceX. They are scheduled to stay on the space station for six months.
The four Crew-1 astronauts are commander Michael Hopkins, pilot Victor Glover and mission specialist Shannon Walker from NASA. They are joined by mission specialist Soichi Noguchi from Japan's JAXA (Japan Aerospace Exploration Agency).
"The new target date will deconflict the Crew-1 launch and arrival from upcoming Soyuz launch and landing operations," NASA said. "This additional time is needed to ensure closure of all open work, both on the ground and aboard the station, ahead of the Crew-1 arrival. The increased spacing also will provide a good window of opportunity to conduct additional testing to isolate the station atmosphere leak if required."
SpaceX successfully completed two Dragon spacecraft test flights since last year: an unpiloted mission in March 2019 and the spectacular flight with the NASA astronauts Douglas Hurley and Robert Behnken in May 2020. They returned to Earth safely on 2 August.