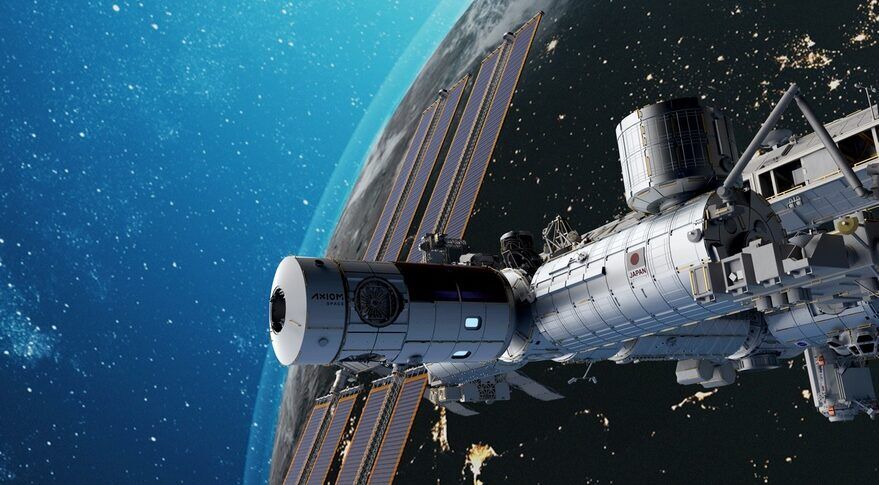 Ibadan, 17 November 2022. – LEOcloud has announced entering into a Strategic Collaboration Agreement (SCA) with Axiom Space Inc., the world's first commercial space station developer, to develop and deliver Space-based cloud services. LEOcloud's Space Edge™ Infrastructure as a Service (IaaS) will enable scalable, resilient, highly reliable Space-hardened cloud edge computing services that seamlessly extend today's terrestrial cloud services.
Space Edge IaaS multi-cloud service will be part of the critical infrastructure that is evolving in Space, where data can be sourced from anywhere in Space and on Earth to be processed by workloads hosted in Space. LEOcloud Space Edge IaaS includes support for Red Hat OpenShift, the industry's
leading enterprise Kubernetes platform to enable cloud services across hybrid cloud and at the edge with greater speed, flexibility, and consistency.
Furthermore, Space Edge IaaS is extensible from LEO to the lunar region and beyond, bringing the benefits of edge computing as close as possible to the sources and users of data. End users can operate their services or application workloads in a local hybrid cloud environment just as they would on Earth.
Microsoft and LEOcloud's joint strategic vision is to extend cloud services into space where the combination of Azure Space hosted on LEOcloud's IaaS will enable end users to run workloads in space-based hybrid cloud regions. For example, local Azure services on a space station will support researchers in space, effectively and efficiently advancing AI and ML insights on-orbit and collaborating with their colleagues on Earth. As a result, the companies' mutual customers will be able to realize these benefits in LEO, the cislunar region, and beyond.
Steve Kitay, Senior Director of Azure Space at Microsoft, said, "together, Microsoft and LEOcloud can unlock brand new edge and cloud computing scenarios equipping organizations around the globe with fresh insights from space data to drive innovative solutions to their most complex and time-consuming questions."
Likewise, Dennis R. Gatens, CEO and founder of LEOcloud, said, "LEOcloud is proud to be delivering Space Edge IaaS to Axiom Space to meet the anticipated demand of their customers. Space is the next domain for cloud edge computing where it will be part of the rapidly evolving critical infrastructure."