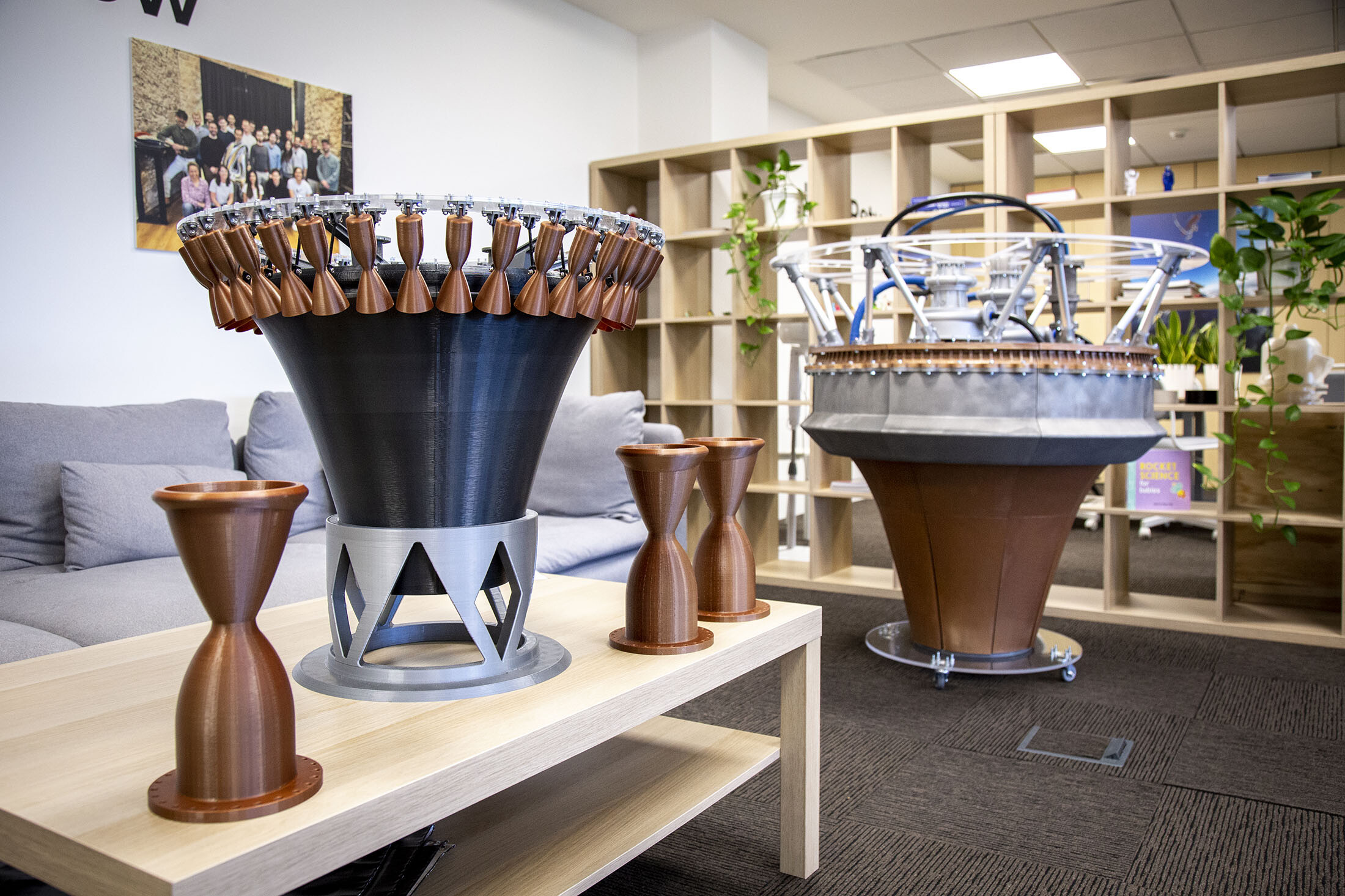 Ibadan, 20 April 2023. – Aerospace startup Tehiru and Pangea Aerospace have announced a partnership involving Pangea Aerospace supplying the ARCOS methalox aerospike engine to Tehiru for its first-ever thermo-electric rocket booster, making it more cost-effective, sustainable, and reusable. Tehiru's rocket can support payloads up to 550 kg to LEO as part of their air-launch system.
The agreement formalizes the collaboration between the two companies. Furthermore, it integrates Pangea Aerospace's advanced propulsion systems, a Methalox aerospike engine, ARCOS, into Tehiru's launch system for the small payload market. The ARCOS engine's unique design allows it to adapt to environmental pressure, maximizing performance at all altitudes. This could consequently significantly enhance Tehiru's thermoelectric rocket's efficiency and cost-effectiveness.
Tehiru aims to revolutionize the space industry with its rapidly reusable air-launch system, featuring 1st stage reusability for up to 50 launches, by virtue of its innovative electric landing mechanism. Pangea Aerospace, on the other hand, aims to develop the next-generation propulsion systems for space vehicles, supplying launch service providers with efficient and cost-effective solutions.
Adrià Argemí, CEO of Pangea Aerospace, commented, "This allows us to create better products and have a faster time to market. This partnership represents an important milestone for us as we continue to lead the way in developing innovative and sustainable propulsion systems for the space industry."
Likewise, Aaron Prat, CEO of Tehiru, praised the partnership, emphasizing the mutual benefits of collaborating with Pangea Aerospace for the 1st stage of their rocket. Prat also added, "by outsourcing the development of the propulsion system to Pangea Aerospace, Tehiru can concentrate its resources on the development of the launcher, resulting in faster progress for both companies."