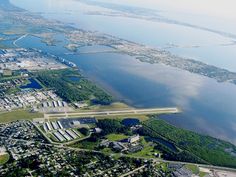 Paris, 28 September 2021. – Small satellites at large: The nanosat provider Terran Orbital is planning to build "the world's largest" spacecraft facility in Florida, the company´s CEO Marc Bell and Florida`s Governor Ron DeSantis announced.
Terran Orbital will invest $300 million into a 660,000 square foot facility which will create 2,100 new jobs, they said.
The facility will be constructed at the Launch and Landing Facility (LLF) on Merritt Island, Florida and will consist of ten automated and augmented hangers capable of producing "thousands of different types of space vehicles per year".
The facility will feature a campus-based AI controlled supply chain and boast 3D printing and additive manufacturing technologies to permit rapid space vehicle delivery, Terran said.
In addition, the facility will utilize augmented and assisted workforce product lines to produce a vast array of complex electronic and mechanical devices.
Terran Orbital integrates vertically the design, production, launch, mission and in-orbit support of satellites and currently develops what it calls "the world's most advanced Earth Observation Constellation".