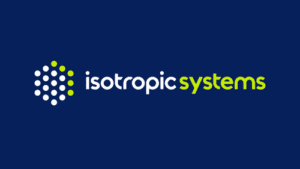 Paris, 28 September 2021. – Isotropic Systems raised $37 million in its latest series B funding round to accelerate the development of its multibeam antenna terminal and its launch next year, the company said.
The financing round was led by Seraphim Space Investment Trust – the world's first listed space tech fund – in the first significant investment since its IPO on the London Stock Exchange in July, 
Isotropic said.
"(S)trategic" and "deep-tech" venture capital investors including AEI HorizonX, Promus Ventures, through its Luxembourg based space investment fund Orbital Ventures, and Firmament Ventures also participated, Isotropic said.
The latest funding round takes the total capital secured from investor and customer support to over $100 million, it a
dded
.
The designer and manufacturer of multibeam terminals says that the additional investment facilitates the development of its "unique multi-link antenna" through to product launch in 2022.
Isotropic Systems has recently accelerated its production phase to support new constellations and satellites launching in GEO, HEO, MEO and LEO orbits from 2022 onwards, the company says, and has expanded its workforce by 40% over the last five months.