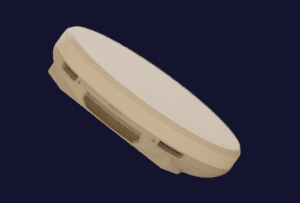 Edinburgh / Reading / Washington DC, 3 August 2022. – ALL.SPACE, (formerly Isotropic Systems), has launched its fifth generation software-defined service enablement 'smart terminal', which is moving into initial production for release at the end of 2022, the company said. The platform is able to connect with all networks utilizing intelligent routing, edge computing, integrated modems, and cellular access.
ALL.SPACE claims its technology is recognised as the first field-proven platform simultaneously delivering full-performance connections across all orbits from a single device. The company has extended this capability to connect all cellular operators across all available networks as well.
The flexible and fully reconfigurable platform is planned to be released at the end of this year. ALL.SPACE already has a significant backlog of commercial and NATO defense customers awaiting the technology.
ALL.SPACE's mission is to innovate and extend global connectivity, unlocking new markets through multi-link, multi-orbit, and multi-domain convergence. The solution can be utilized by defense, aero, maritime, and rail businesses as well as government.