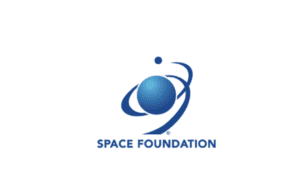 Edinburgh, 3 August 2022. – The Space Report 2022 Q2 edition has been published providing insight into the expanding global space economy, reaching a record US $469 billion, with a growth rate that is the fastest in seven years. The edition examines 46 nations' actualized government space spending as well as commercial revenue from last year.
According to the Report, the global space economy rose by 9% in 2021 with Space Foundation projections topping at US $634 billion by 2026. Most of the money generated by the space industry comes from the commercial sector. The latter shows a 6.4% boost in revenues, with more than US $224 billion originating from products and services.
Nearly US $138 billion was spent on infrastructure and support for commercial space enterprises last year as per the Report. The overall 19% rise in government spending on military and civil space programs includes 18% increase by the U.S.. Furthermore, it comprises a 23% increase by China, and a 36% boost by India.
More spacecraft were launched in the first six months of 2022 than the number of active satellites launched in the first 52 years of the space age. This means 72 rockets inserting 1,022 identified spacecraft into space. The commercial sector only, launched 958 spacecraft during these six months.
The Report also offers data on Space Policy, as well as Space Products and Innovation.