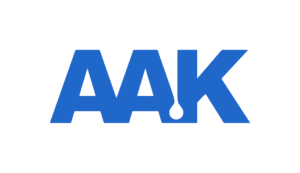 Luxembourg, 12 March 2021. – Green palm oil: the Swedish plant-oil company AAK teams up with two tech and space companies, Earthqualizer and Satelligence, to monitor its supply base for palm oil, the company said.
The partnerships allow AAK to monitor its global supply base for palm oil with great accuracy and in real time, the Nasdaq-listed, Malmö-based company said. This would allow to detect signs of deforestation early and take immediate action.
"This new innovative monitoring technology is an important part of AAK's sustainability strategy and by 2025, our goal is that 100 percent of the palm oil that we source should be 100 percent verified deforestation-free", said Johan Westman, President and CEO, AAK Group. "As co-founders of the RSPO (Roundtable on Sustainable Palm Oil), AAK's ambition is to play a leading role in transforming the palm oil industry towards sustainability. By investing in these partnerships, we will contribute to the full visibility and verification of deforestation-free supply chains."
Satelligence is a geodata analytics company providing daily insights into the global performance of agricultural production and supply chain risks, such as deforestation, forest fires and flooding.
Earthqualizer deploys a widely recognized and credible risk management tool that screens and monitors compliance with NDPE policies (No Deforestation, No Peat, No Exploitation) among palm oil refineries, mills, and plantations.