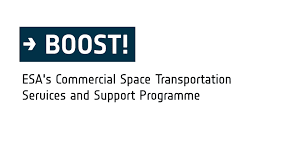 Paris, 15 February 2021. – Boost by ESA: The German micro-launch startup Rocket Factory Augsburg gained the support from the European Space Agency (ESA) and Portugal Space, the Portuguese space agency, the company announced.
Rocket Factory Augsburg (RFA) signed a second contract in the frame of Boost, ESA's Commercial Space Transportation Services and Support program, the company said, for the production and testing of the orbital stage demonstrator of its RFA ONE launch vehicle.
The program is supported by the Portuguese Space Agency, with the Portuguese Engineering and Development Center CEiiA as an additional partner.
The project covers engineering analysis, manufacturing as well as testing of the orbital stage manufacturing demonstrator for a successful proof-of-concept and final qualification towards its industrialization, RFA said.
ESA's Boost, the Commercial Space Transportation Services and Support program, co-funds and supports the pre-commercial development of new European space transportation services.
Rocket Factory was founded in 2018 by Jörn Spurmann and Stefan Brieschenk, investor Hans Steininger and German satellite company OHB. The start-up wants to develop a launch vehicle prototype by the end of 2022, which will "lift satellites into low-Earth orbit on a weekly basis at unrivalled prices".
The company aims at a price of €3 million per launch, according to Hans Steininger, Deputy Chairman of the Supervisory Board, founding investor of Rocket Factory and owner of Apollo Capital Partners, Munich.